Kendall Campus Students Launch Podcast To Inspire Young Entrepreneurs
During a May episode of The Mindset Podcast, Anthony Valenzuela addressed listeners with a stern message—you should always strive to find purpose in any venture you undertake. 
Valenzuela has found that purpose. He co-hosts The Mindset Podcast with Gabriel Russo. The Kendall Campus students launched the show on Jan. 8 to share career and life advice with young entrepreneurs.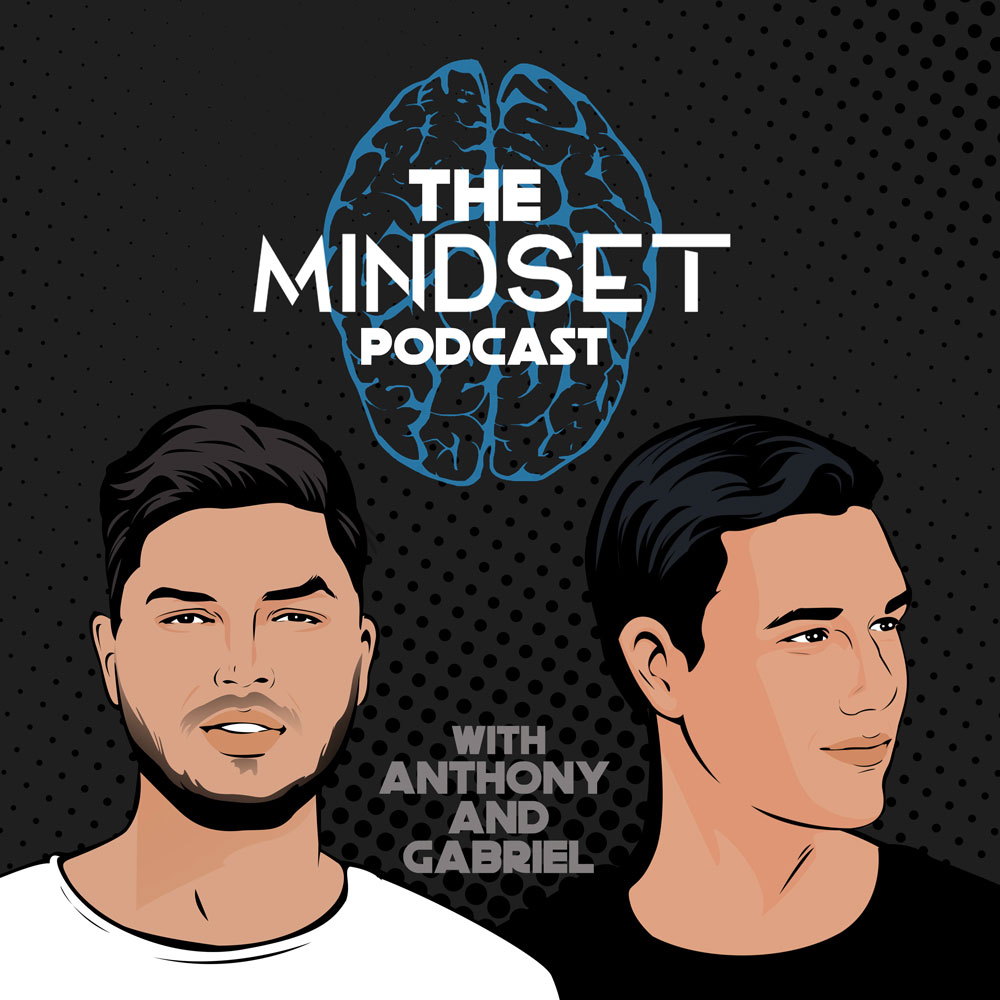 The podcast features 20 shows in its catalogue and has more than 800 viewers on Spotify, Apple Podcasts and Youtube.  
"Once you have your eyes set on something, give it 100%," Valenzuela said. "Never think about what will happen if your plan does not work. If you do fail in obtaining your objective, part of being a successful person or entrepreneur is being able to adapt and bounce back."
New episodes, which last between 20 to 30 minutes, air every Wednesday at 8 a.m. The duo invites nutritionists, high school principals and mental health counselors to give varying perspectives on topics like looking for a mentor, finding your purpose and being authentic. 
Conversations include challenges they've faced and advice they wish they had known when they were younger. They also mine their audience on social media for possible episode ideas.  
Before the coronavirus pandemic, Valenzuela and Russo recorded episodes in the studio of the Valenzuela Real Estate Group. The business is owned by Anthony Valenzuela's father, Ignacio.  They used an iPhone 11 Pro, tripod and small clip on microphones to film. 
Now, they film the show from their homes using Zoom. They do the show four days before each episode airs. Russo edits it using iMovie. 
Valenzuela, a 19-year-old business administration major, earned his real estate license last summer. He looks over contracts and other paperwork at the Valenzuela Real Estate Group. 
In late April, he was elected president of the Student Government Association at Kendall Campus for the 2020-21 school year. During his time as the chairperson of the legislative committee last year, Valenzuela hosted on-campus debates related to immigration, gun control and he invited guest speakers to talk about post traumatic stress disorder and campus safety. 
Russo, who is studying business administration, founded the marketing company Russo Media Marketing in 2019. The 20-year-old and two partners manage social media accounts for several companies. They curate photography, video and graphic design based on their clients needs. 
The duo met in 2016 while playing basketball at Archbishop Coleman Carroll High School. Russo, a junior, was a point guard on the varsity team and Valenzuela, a sophomore, was a power forward and captain on the junior varsity squad.
"Even during highschool both of them were very serious about business," said Juan Hernandez, their former basketball coach at Archbishop Coleman Carroll High School. "They are very much into progression and improving themselves."
Russo transferred to Miami Killian Senior High School for his senior year and graduated in 2018. He attended Barry University for a year before transferring to Kendall Campus. 
Valenzuela finished his junior and senior years at St. Brendan High School, a private Roman Catholic school in Westchester, before attending MDC. 
They reunited at a networking event in March of 2019 and decided to create a podcast to inspire like-minded entrepreneurs. Ten months later, they aired the show's first podcast. Eventually, they want to host networking events for their listeners. 
"We want to be the voice of the next generation and inspire those who want to get into the business field," Russo said.