Kendall Campus Alumna Blends Cuban Food With Tacos At Caja Caliente
Taco lovers, get your taste buds ready. 
Miami's only Cuban taco food truck—Caja Caliente—located in the Miami Design District, 95 N.E. 40th St., is ready to make you salivate more than Pavlov's dog.  
It complements a traditional brick-and-mortar restaurant in Coral Gables located at 808 Ponce de Leon Blvd. The 1,500-square-feet facility seats 40-50 people and includes a beer and wine bar.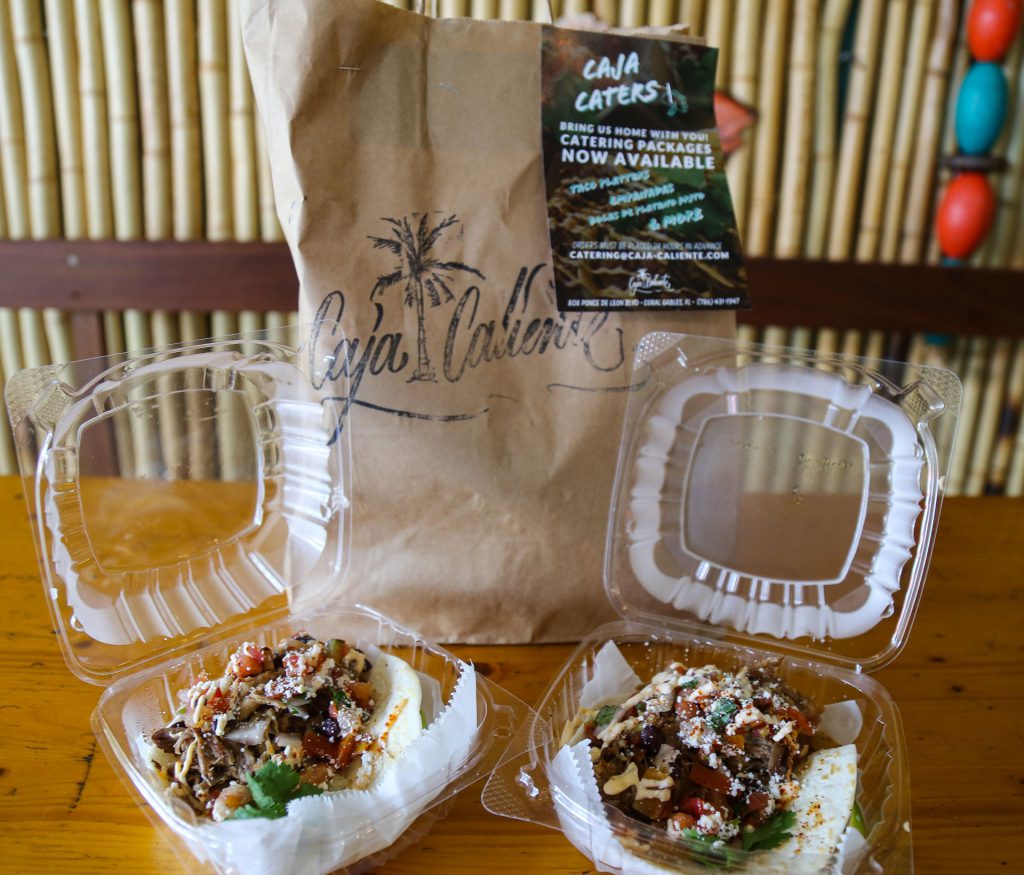 Monica "Mika" Leon, the founder and owner of Caja Caliente, puts a twist on Cuban cuisine with her specialty tacos.
Her signature dish is the lechón taco made with traditional pulled pork. It features a flour tortilla, with pulled pork, black beans, avocados, cheese, cilantro and pico de gallo.  
Others include a chicken taco, octopus taco, a gator taco (inspired from a trip to the Everglades), shrimp taco, and mahi-mahi. 
"My [grandma's] recipe was the whole inspiration behind Caja," said Leon, a Kendall Campus alumna. "It follows that Mexican-taco truck vibe that they have going on in the West Coast but giving it its own Cuban tropical vibe in Miami." 
If recent Yelp reviews are any indication, Caja Caliente's customers are satisfied:
"You had me at tacos, caja and Cuban tacos enticed me even more," said Cynthia H.
"Wow, wow, wow," according to Jaquie M.
"I just added a new spot to my list of places to hit up for a delicious meal," concluded Adriana Y.    
Caja Caliente opened in April of 2016. Leon started the business with a small food truck that featured a two-foot grill in the Edgewater Neighborhood. That location closed in May. 
In 2019, Leon got a bigger truck and moved to the Miami Design District location. It includes two fryers and has space for outdoor seating, which allowed Leon to stay open during most of the COVID-19 pandemic. 
Leon's passion for Cuban food is in her bloodline. Her family owned a chain of Cuban restaurants called Los Quimbayas in Spain. That inspired her to create her own family-owned company.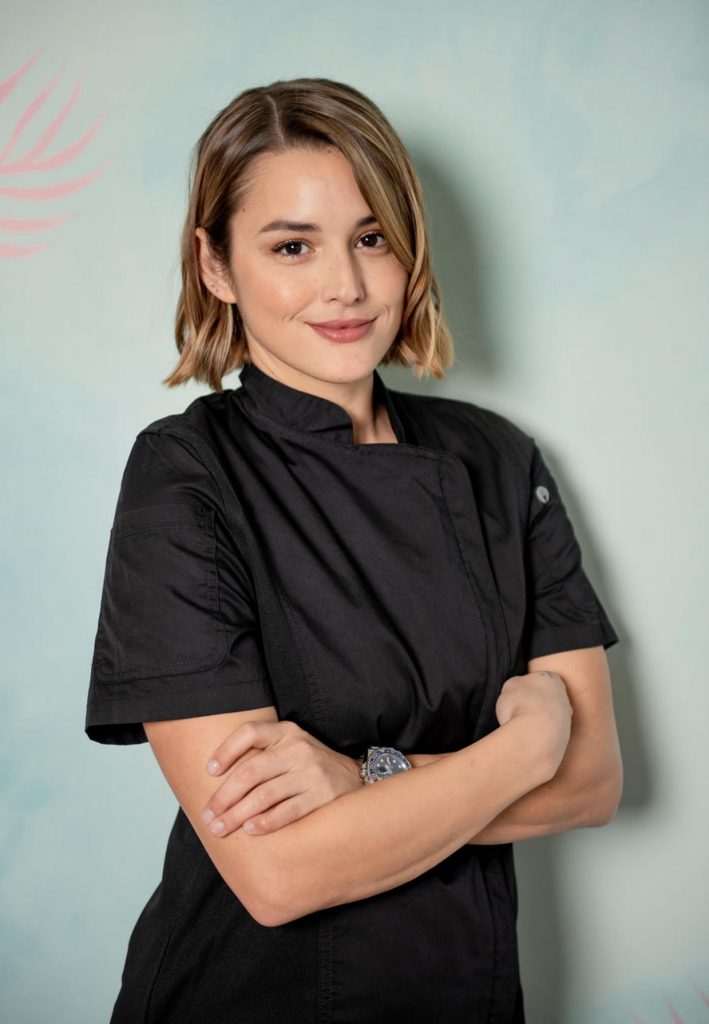 In her early 20s, she began a baking goods company— Mika Bites—where she sold empanadas and other pastries. But when she started Caja Caliente, baking became a hobby she only does at home or on Instagram live.  
The 29-year-old entrepreneur is always brainstorming for new ideas. On Sept. 21, the Coral Gables restaurant menu expanded to include breakfast. 
It now features empanadas, croquetas, nachos, quesadillas, and even features two options for vegans—vegan empanadas and bolitas de platano. Meals range from $3 to $18.
Lissette Puerto, the manager in charge of the Coral Gables location, said the atmosphere at Caja is family-friendly. 
"Working here is like coming home everyday," Puerto said. "We are a family. You have abuelas, abuelos and the front of the house team is all about girl power." 
Meanwhile, Leon keeps perfecting her craft. She hopes to launch a website soon to share recipes and upload cooking videos that people can try at home. The site will have travel, kitchen essentials, and baking sections.
She also plans to revamp her original food truck by adding a fryer, making the kitchen bigger, and redesigning the outside. In the future, Leon hopes to start a Caja Caliente location in New York City.  
"What I love the most about Caja is that it caters to the locals and brings the community together," Leon said. "We've created our own little community and family at Caja Caliente and nothing makes me prouder than following in my family's footsteps." 
Caja Caliente is open Sunday through Thursday from 11 a.m. to 9 p.m. and Friday through Saturday from 11 a.m. to 10 p.m.