Jazz at Wolfson Series Presents Jazz Band Aaron Lebos Reality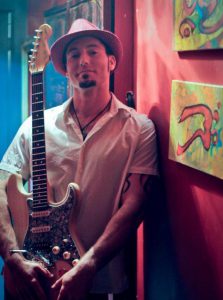 Jazz at Wolfson Series Presents will host a performance by jazz band Aaron Lebos Reality at Wolfson Campus, 300 N.E. 2nd Ave., on April 4 at 12 p.m. in Room 1261.
Aaron Lebos Reality consists of guitarist Aaron Lebos, bassist Andres Ferret, drummer Rodolfo Zuniga, keyboardist Pete Wallace and percussionist Brian Potts. The jazz group will perform original songs like Hongs, 9 to 5 and Phoenix. Aaron Lebos is a 1994 Miami Dade College alum.
The band draws inspiration from musicians like Jimi Hendrix, Led Zeppelin and Phoenix. Tickets are free. RVSP is available at bandisintown.com
For more information, Michael Di Liddo at (305) 237-3930.