It's Time To Take Face Masks Seriously
Whether you're a left-leaning liberal or a far-right conservative, there's one thing that we can all agree on—we want this pandemic to be over. 
Luckily, the answer is simple: wearing face masks.
"If we could get everybody to wear a mask right now… in four to eight weeks we could bring this epidemic under control," said Robert Redfield, director of the Center for Disease Control and Prevention, in a statement released last June.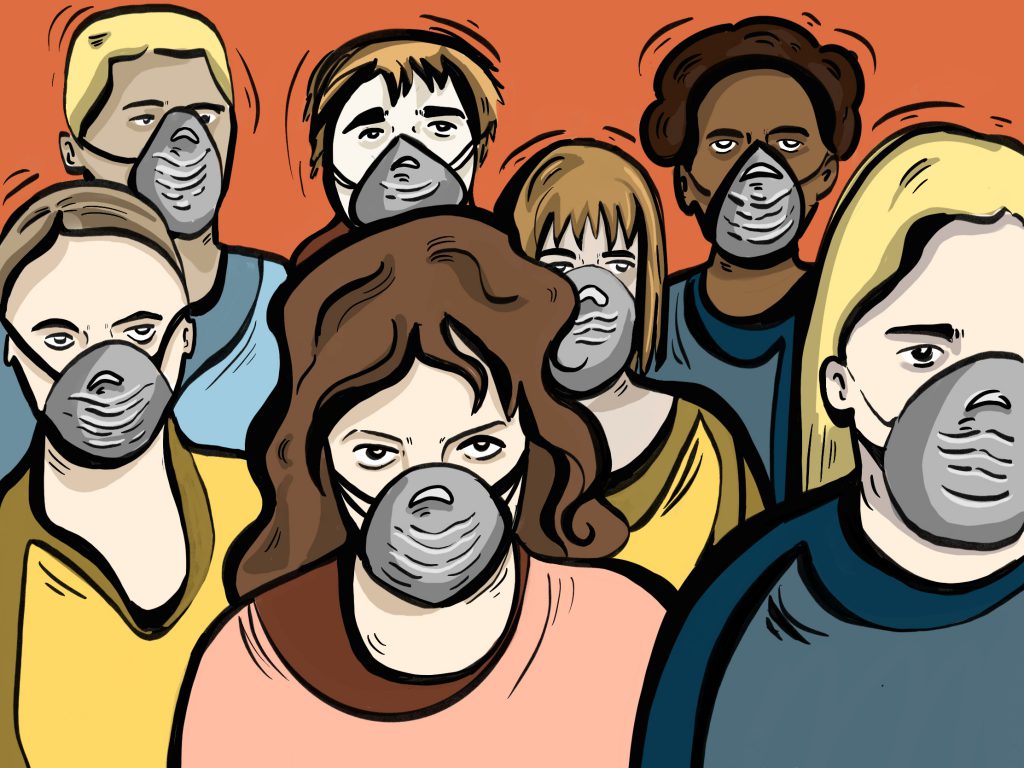 Seven months later, many are still refusing to wear face masks correctly or wear them at all. Maybe they don't understand the purpose of masks. Why should we use them? 
It's been proven that wearing face masks reduces an individual's risk of contracting COVID-19 and helps curb the spread of the virus to others. They do so by protecting the user's nose and mouth from contact with foreign droplets that may contain germs, as well as making sure that others aren't exposed to the user's saliva and secretions. 
However, the politicization of face masks—especially during the general election—has caused a divide between the public. It has caused many to see them as a political symbol. 
As a result, the United States has more than 22 million cases of the coronavirus and almost 400,000 deaths. And the numbers are still rising.
In times like these, we must remember that living in a society means taking responsibility for each other's lives. Wearing masks is necessary to protect our society and those who live in it. If you don't want to wear it for yourself then do it for the safety of others. Think about your immunocompromised neighbor or your high-risk grandmother. 
At the end of the day, we all want to bring our country back to some form of normalcy. And the easiest way to do this is by following the guidelines set by public health organizations such as the CDC and the World Health Organization to mitigate the spread of the virus.
If these reasons aren't enough to convince the American public to wear face masks properly, it might be time to implement a mask mandate.
The next time you go out, listen to the health experts rather than the political leaders who don't believe in science. Take care of yourself and your loved ones, and remember to wear your mask.