Inside Out Nominated For Award At Ft. Lauderdale International Film Festival
In the spring of 2019, Rocio Sullivan documented two Miami Dade College classes as part of her thesis project for the School of Entertainment & Design Technology.
The courses—constitutional law and introduction to psychology—were different from the College's usual offerings, they were taught inside a prison.
Sullivan's 15-minute documentary, Inside Out, features the College's Inside Out Prison Exchange Program. It's one of five films nominated for the Best Student Film Award at the 2020 Fort Lauderdale International Film Festival. 
Winners will be announced on Nov. 27. You can watch the film here.
"My whole life I've lived telling myself that when a person is bad, they are bad," Sullivan said. "[But] going through this experience has made me realize that's not always the case and that second chances should be given."
The Inside Out Prison Exchange Program featured 15 MDC students and 15 incarcerated students taking classes together at the Everglades Correctional Institution, a facility for adult males in Miami-Dade County. The program, founded by criminal justice professor Samantha Carlo and psychology professor Minca Davis-Brantley in 2018, prepare inmates for life after prison.
"This documentary shines a light on the intelligence and talent that exists in prisons," Carlo said. "People need to understand that the individuals in prisons are human beings and that if we do not invest in them and help them gain access to education, we are not helping our communities."
Born in Peru, Sullivan moved to New York City in 1980 and earned an associate's degree in business administration from Union County College in 1993.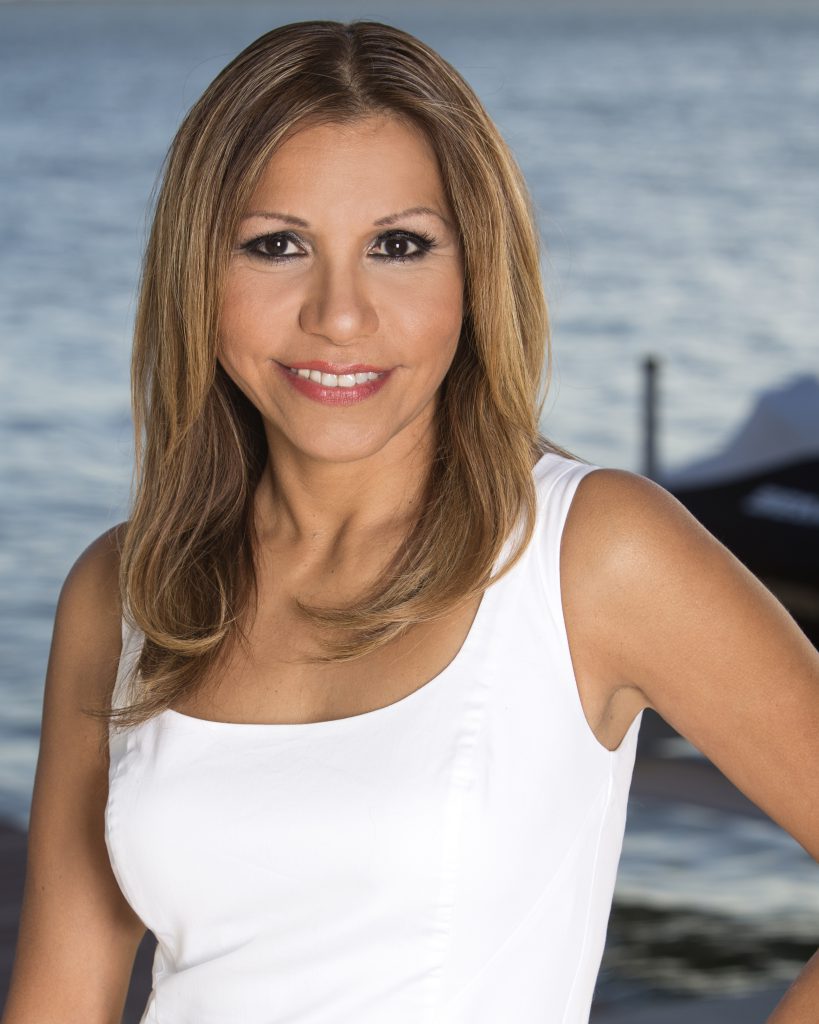 She enrolled at MDC in 2016 to pursue a bachelor's degree in film, television and digital media production in the SEDT.
"I always knew I loved the arts, from photography to writing, but I never knew how to put the love I had for it together," said Sullivan, who owns the realtor company Crealova International Realty. "And it wasn't until a friend of mine passed away that I felt this urge to tell her story but I didn't know how so that is when I knew I had to go back to school to learn." 
That is where she met Adrian Gracia, an assistant professor at SEDT. He told her about the Inside Out Prison Exchange Program and helped her build a five-person crew to start the project.
They faced some obstacles. Due to the prison's tight security measures, they were only allowed to visit the Everglades Correctional Institution twice to conduct interviews. 
As a result, the film, which was shot using a Blackmagic URSA and a Sony a7 II, was shortened to 15 minutes—she originally planned it to about 45 minutes.  
"I remember how excited they were to tell their stories and how respectful they all were, standing silently and looking on intently while their fellow 'inside' classmates spoke candidly about their lives and about how much this opportunity meant to them," Garcia said. 
Sullivan hopes to release a second part to the documentary if she gets approval. It will focus on the Second Chance Pell Program, a federal project aimed at helping incarcerated people attain degrees.
The pell program expands on the Inside Out Prison Exchange Program and features 20 three-credit classes. It's scheduled to start in January and will only have incarcerated students.
Classes will be taught at the Everglades Correctional Institution, where students can receive an associate's degree in entrepreneurship, and the Everglades Re-Entry Center, where they can earn a pre-bachelor of arts degree.
Sullivan, who is expected to graduate from MDC at the end of the Spring 2021 semester, plans to continue working on the project after she graduates. 
"We need to give everyone in this country a fair shake and a fighting chance. We leave too many behind, too many forgotten, too many are victims of a system that's stacked against them," Garcia said. "We need more love in our hearts, and we need to give each other a chance to be better than we were before."