If You Attend IAC's School Of Education, You Could Be Tossing Out That Textbook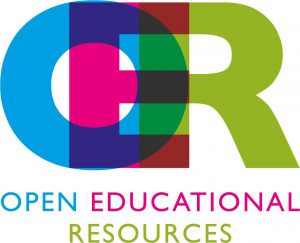 Miami Dade College's School of Education is aiming to help students in their search for cheaper textbook options.
InterAmerican Campus' School of Education began the implementation of Open Educational Resources (OERs) into their courses, allowing professors to incorporate current articles, journals and videos into their curriculum.
As of now, OERs are being used in conjunction with textbooks. The hope is for every class in the School to replace textbooks with OERs by the fall of 2020 at the earliest, as state law mandates that all introductory courses adhere to a master syllabus—including using textbooks.
Open Educational Resources allow professors to substitute textbooks for other methods of content, as textbooks are usually outdated once they are implemented for lessons. The purpose of this is to provide students with as many current resources as possible, constantly refreshed as new information becomes available.
The program was introduced by associate professor Jasmine Diaz after faculty members at the College received an email in April from Complete Florida, an organization dedicated to providing opportunities to adults who have completed some college but haven't obtained a degree.
In that email, Complete Florida offered to provide a $60,000 grant to fund the project. Once that was set, Diaz got to work.
"I developed a proposal for the School of Education to remove textbooks in a variety of courses," Diaz said. "The eventual goal is to limit the use of textbooks and replace them with OERs, which are current in content."
Diaz's proposal was approved in June by Complete Florida, with the College receiving an award letter for the grant shortly after.
Courses currently using OERs include EDF 1005 – Introduction to the Teaching Profession; EDF 2085 – Introduction to Diversity; EME 2040 Introduction to Technology for Educators and EEX 2000 – Introduction to Special Education.
"We're hoping students will be able to save some of their money to use on their internships instead of on textbooks," Diaz said. School of Education students must go through an internship process.
In the meantime, the proposal to use OERs fully is awaiting approval by the College's legal department. Once that is set, a group of nine professors among the School's 18 full-time faculty members will start the revision process to phase out textbooks for OERs.
"We're just hoping we can keep them up-to-date," Diaz said.
The program is also being provided through Rice University's OpenStax program, which gives MDC students the ability to access free textbooks along with OERs.