ICE Directive Puts Fate Of More Than 1,350 International Students At MDC In Jeopardy
When Victor Hugo Batistela moved more than 4,000 miles from his home in São Paulo, Brazil three years ago, it was to attend school in the United States.
Batistela has taken full advantage, maintaining a 4.0 GPA in The Honors College at Wolfson Campus.  
But now, the 18-year old's dream of attending Cornell University might be on hold.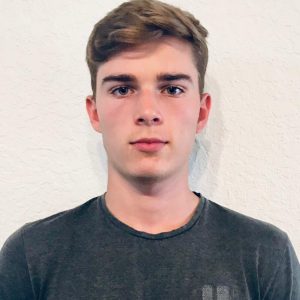 On Monday, the Student and Exchange Visitor Program—part of the U.S. Immigration and Customs Enforcement—issued guidelines that would force international students to return to their home countries if their college or university holds fall classes fully remote.
Students taking hybrid classes—a mixture of online and in-person classes—will be allowed to take more than one three-credit class remotely, according to ICE.
The measure would impact the 1,359 international students at Miami Dade College. 
"If I go back to Brazil, I won't have this opportunity to transfer again because I would stop [attending] college," said Batistela, who is studying computer science. "It's going to be much harder for me to come back to the United States."
College spokesperson Juan Mendieta said how MDC offers courses in September will depend on guidance from federal, state and local health and government officials.
According to the College's Pandemic Outbreak Recovery Plan that was submitted to the chancellor for Florida State Colleges, MDC offered three options on how classes could be offered this fall—face-to-face, hybrid and fully online. 
The College must inform the SEVP by July 15 whether classes will be fully remote. 
Harvard University and the Massachusetts Institute of Technology filed lawsuits against the Trump administration today in hopes of blocking the federal rule, citing the directive leaves hundreds of thousands of international students with no educational options and forces universities to reopen.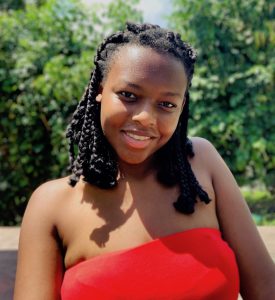 Students at MDC are classified as international if they have an F-1 Student Visa. They pay out-of-state tuition—which is $331.11 per credit or $4,830.12 for a 12-credit course load—and must enroll in at least 12 credits.
That's more than $6 million in tuition for MDC. 
"It's definitely something that's a chilling effect for, not only universities, but for the students," said Sandy R. Pineda, an immigration attorney based in South Florida. "Sadly, there's gonna be a lot of people that are going to be forced to go back to class just because the schools themselves [have] to sustain themselves economically.
International students at MDC come from 109 different countries. Most are from South America,  including 388 who emigrated from Venezuela, 115 from Colombia and 101 from Brazil.   
During the pandemic, international students have been allowed to take classes remotely during the spring and summer semesters. 
Tracy Twahirwa, a 23-year-old nursing student, plans to drop out of MDC if classes are fully remote because of the six-hour time difference between Miami and her native country, Belgium. 
"I don't see the point," Twahirwa said.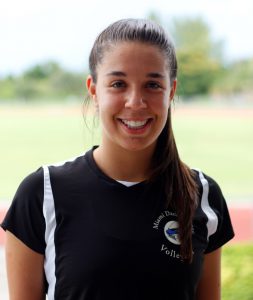 Monday's directive could also drastically impact the College's athletics program that features dozens of international players every year. 
This year's roster has 34 international players from countries like the Dominican Republic, Sweden, Italy, Peru, Brazil and Colombia, according to MDC Athletic Director Alysia Dyer. 
"Some of them have called me because they're worried," said head volleyball coach Origenes Benoit, who has recruited nine international volleyball players for the fall season. "They know that it's something that we cannot do anything about, these are the immigration rules and we have to follow. It's not an option."
One of those players is sophomore libero Paola Pimentel from Rio de Janeiro, Brazil.
"I want to stay," Pimentel said. "I don't want to go back to Brazil, because I know that to come back later, it's gonna be harder."
Staff writer Jose Tovar contributed to this report.