Hurricane Florence Ravages Freshman Forward's Hometown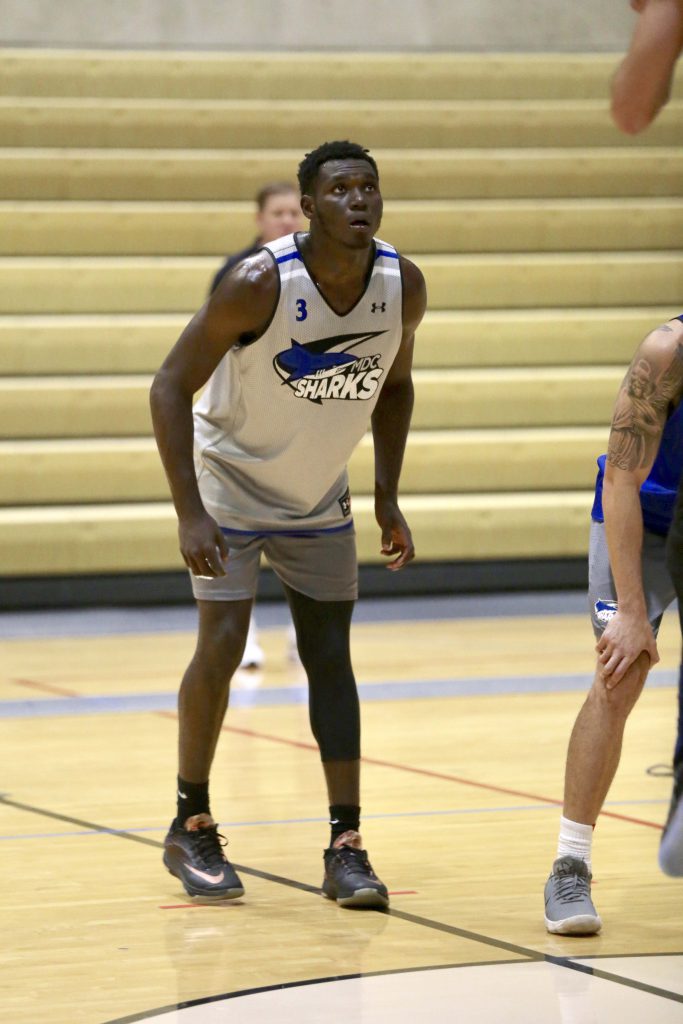 The last time a hurricane struck North Carolina was in 2016. Hurricane Matthew killed 28 people.
"Matthew was unlike anything we had ever seen before," said W.T. Edwards, the head basketball coach at West Columbus High School in Cerro Gordo, North Carolina. "It changed people's lives."
Two years later, Hurricane Florence ripped through North Carolina on Sept. 14, hitting the town of Fair Bluff almost directly. The storm brought extensive damage, isolating the town of 905 for days.
The destruction hit close to home for Jake Brownlee, a forward on the Miami Dade College's men's basketball team from Fair Bluff.
Being hundreds of miles away from his family while the storm battered his hometown caused a lot of anxiety for the freshman.
"He was their provider," said Edwards, who was Brownlee's high school basketball coach. "He was the dad in his siblings' lives. He would be the one that got them their food, clothes and any other necessities. His focus was always trying to take care of everyone around him and with this storm, he got scared. He was away from them at a time when he felt he needed them most."
Brownlee spent the week before the storm hit in emotional turmoil.
"We did everything we could to get his mind off what was happening back home," said guard Albert Hernandez, who is also Brownlee's roommate,"between playing basketball or just hanging out."
Brownlee's state of mind only got worse after the storm struck. For four days, he lost contact with his family due to a power outage. His only connection was with his aunt Patricia Brownlee, who lived nearby in South Carolina. She made her way up to Fair Bluff to check on the family and what she saw was not good.
According to reports by WECT, a local news channel in Fair Bluff, parts of the town still have a foot of flooding, down from about five.
"The whole thing was frustrating," Brownlee said. "I never thought the hurricane was going to hit and each day the news seemed to get worse and worse. I lost sleep, constantly worrying about what could be happening during the days I wasn't able to speak to them."
Fortunately, the Brownlees' home was spared. However, most of the town wasn't as fortunate. Flood waters from the neighboring Lumber River brought flooding that made Matthew's destruction pale in comparison.
"Many people in the town were still recovering from Matthew," Edwards said. "After Florence, many didn't feel like starting over again."
But Brownlee can't dwell on what is happening back home. He is 700 miles away, preparing for the start of the Sharks' basketball season, which begins on Nov. 2 against Chipola College.
"He has a switch in his head," Sharks head coach Kevin Ledoux said. "Off the court, he was always focused on his family and everything going on with them. But the moment he steps on the court, he's a different person. Basketball takes control of his head."
Now that Fair Bluff is slowly recovering, Brownlee hopes to get back to concentrating on basketball.  
"He brings a surreal potential to the team," Hernandez said. "He's a very versatile teammate and can do it all for us."