How A Photographer From The Reporter Is Spending Her Quarantine
My life in quarantine has been completely different from my usual day-to-day life. 
I sometimes feel the same boredom when I got home from high school, but so different. Being confined at home isn't easy, and has brought some negative effects. But I wouldn't have it any other way.
I currently live with my mother, my aunt and two friends. Of course, I'm closer to my mother and aunt. After they both got divorced a few months ago, they decided to live together so they wouldn't go through the difficult times alone. 
I've coped with my parent's divorce by keeping busy. I constantly leave my house to go to school, work or shop. However, the shelter-in-place orders established in Florida has kept me at home almost all the time, hence the negative effects of quarantine. 
Because I no longer have a job and my mom and aunt's work hours were cut, we spend most of our time together. It was a little hard at first, as I'm an introvert and rarely saw them before, but things slowly got better. During this time, we have made some of the nicest memories. 
The three of us act like teenagers when we're together, even though there is a huge generational gap. One day, my mom asked if we could paint our nails together. My aunt loves to paint her nails—she does it every week—so she offered to paint my mom's toenails. Our nails ended up looking great.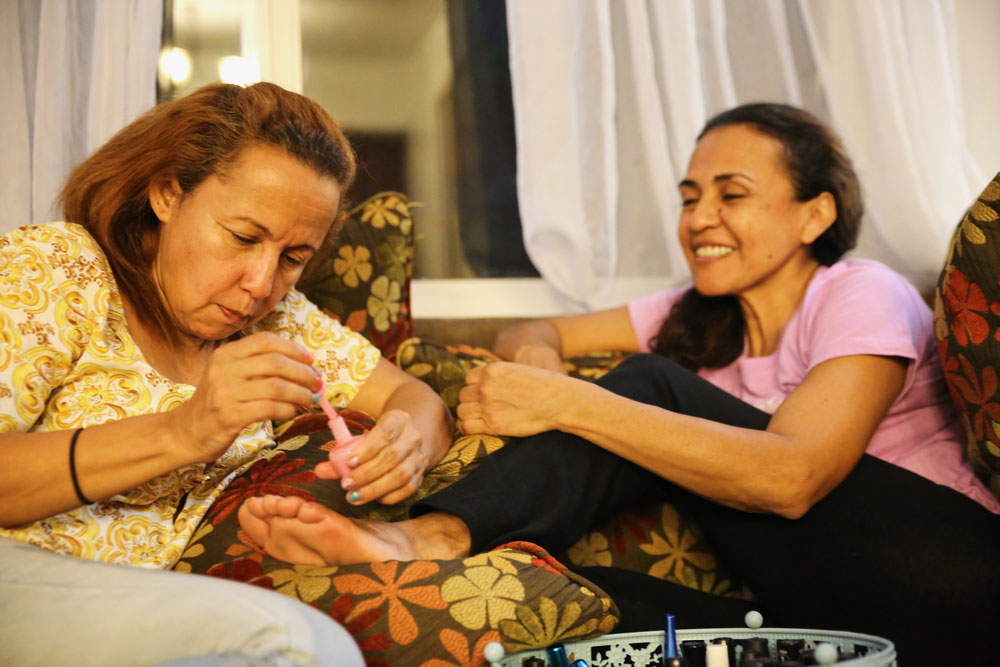 If painting nails and being indoors isn't what we feel like doing, we go outside. We installed a pool in 2017, and ever since then it has been the family's favorite hangout spot. We dip our toes in the water and talk about our days, discussing chisme (gossip) and old stories. 
Sometimes, stray cats join us during pool time. There's a black cat that we have yet to name, and a white and grey cat that we jokingly call Yusnavy.
Another activity we enjoy is doing chores. I never thought the day would come when I would constantly clean and reorganize my room. It even surprised my mom. She does the same with our living room and kitchen during her free time. Her job is to clean the homes of elderly folks, so this is something she definitely enjoys. For me, seeing the house cleaner freshens my soul and makes me happier. 
Even though we spend a lot of time together, I still enjoy my alone time. I take advantage of the time when my family isn't home or when they're asleep to do things by myself, like taking pictures.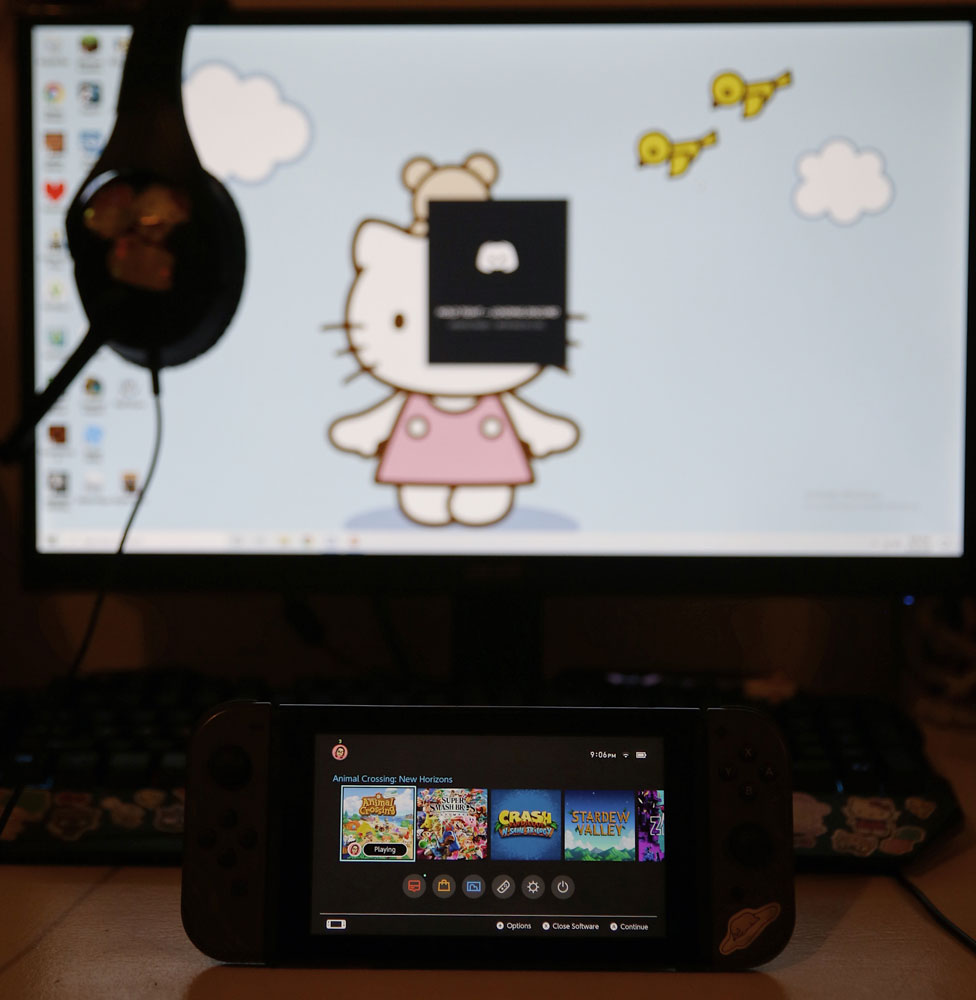 I am a photographer. Since everything is closed, it's been hard to take pictures. I don't let that stop me, though. I like to take pictures of myself or anything around me: my family, my cats, the scenery outside. It's a good way to continue practicing, despite all the restrictions.
When I'm not taking pictures, I'm playing video games on my Nintendo Switch or my computer. I spend hours playing Animal Crossing, Super Smash Bros., Path of Exile, Harvest Moon and Portal 2. Video games are a great way to unwind and escape. 
Quarantine has been hard. I would have never expected to spend the past two months confined inside my house. Despite that, it has been a nice journey. 
The time has strengthened my relationship with my mother and aunt. It also allowed me to continue my hobbies and to pick up new ones. Even though I miss my old, busy life, I wouldn't trade this experience for anything.