Freshman Emerges As A Leader For Lady Sharks
To Nicole Gonzalez, softball is more than a game—it is a blueprint on how to live her life. 
"To me, softball is more than just a sport," Gonzalez said. "It taught me how to be responsible, and how to work with other people."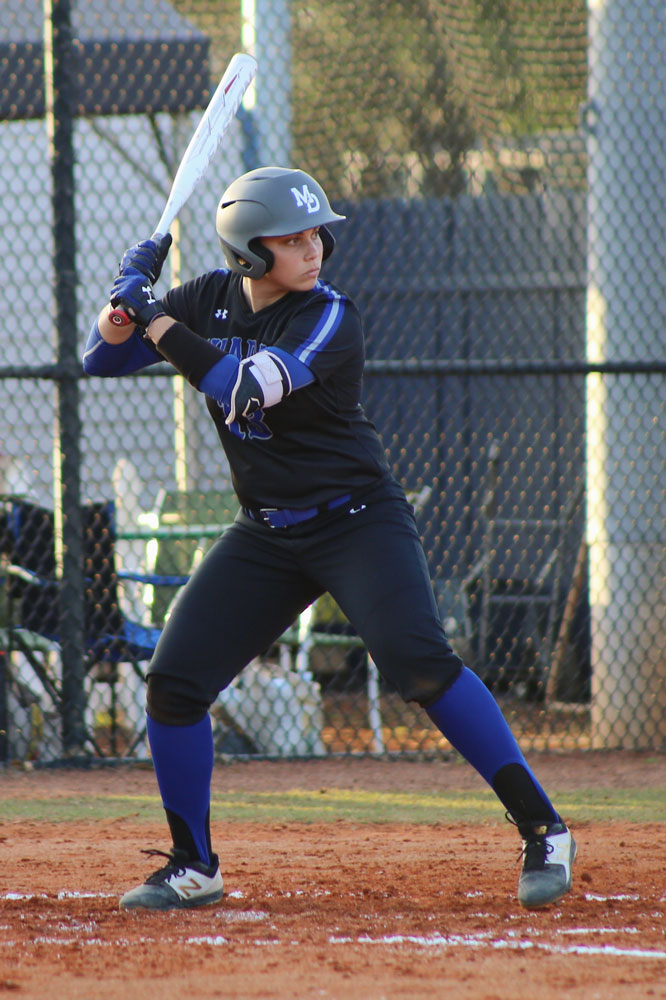 Gonzalez first picked up the bat when her father, Mike Gonzalez, introduced her to the game when she was five years old. 
"He didn't have the chance to play, so he made sure I had the chance," said Gonzalez.   
In high school, the freshman shortstop played at Our Lady of Lourdes Academy where she was part of the varsity team all four years and finished with three First Team All-Dade honors. 
That led Gonzalez to Miami Dade College, where she is now adjusting to a much higher level of the game. She wasn't used to the constant grind of practice, attending class and studying that at times has kept her in school from 6 a.m. to 8 p.m.    
"High school softball is not as intense," she said. "[College softball] is a lot in the beginning but after a month or two you get into the routine of things."
The intensity of college softball is well suited for a player like Gonzalez.
"She's very competitive and very passionate about the game," said Sharks' freshman outfielder Alexandra Jugenheimer. "She just wants to win."
That fierce spirit has translated to the softball diamond where Gonzalez is batting .313, with 11 runs, eight RBI and four stolen bases.
Gonzalez is one of 16 freshmen on the Lady Sharks, who are 5-9 this season, but head softball coach Gina De Agüero said she has emerged as a leader.  
"She takes that leadership role and doesn't shy away from it," De Agüero said. "She's a sort of extension of me on the field."
Gonzalez believes it's important to transfer the same confidence and passion she plays with to her teammates. 
"I've had issues in the past about being vocal because I'm very outspoken," Gonzalez said. "I let my teammates know what we should be doing and what we can do better." 
At the end of the day, Gonzalez said she just wants to win. She approaches softball and life with the same winning mentality and hopes to succeed in all aspects of her life. 
Gonzalez, who is majoring in biology, is focused on having a successful season for the Lady Sharks. 
"I think this is the best team I've ever been on if I'm being completely honest," Gonzalez said. "I think if we have good chemistry and work together we can go far."  
The Lady Sharks' next game will be on the road in Jensen Beach against Palm Beach State College on Feb. 28 at 1 p.m.