Four Miami Dade College Students Win Prestigious $40,000 Transfer Scholarship
Four Miami Dade College students were named recipients of the Jack Kent Cooke Undergraduate Transfer Scholarship: Hamzeh Alturk, Liz De Armas, Reinaldo Figueroa, and Nelson Hidalgo.
Each recipient will be awarded up to $40,000 annually to cover tuition, living expenses, books and any required fees. 
"We are so proud of these students, who through hard work and determination rose above the ranks and are on a path to fulfilling their dreams," said MDC Interim President Rolando Montoya. "They are a wonderful example of the drive and talent of our diverse student body."
To be eligible, students must be a sophomore or recent graduate of a two-year institution in the United States. They must have a GPA of at least 3.5, plan to enroll in an accredited full-time baccalaureate program during  the fall semester, demonstrate financial need and have no previous enrollment at a four-year institution. 
The 2020 Jack Kent Cooke Undergraduate Transfer Scholarship received almost 1,500 applications. Fifty winners were selected nationwide.
Hamzeh Alturk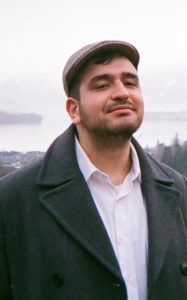 Hamzeh Alturk recalls studying using candlelight in his home country of Syria in the midst of a bloody civil war. 
He studies biology at The Honors College in Wolfson Campus and plans to study neuroscience when he transfers. 
"I was always fascinated by the brain and human behavior," Alturk said. "So, I decided that I want to study it and research it from an empirical aspect since I always liked biology and psychology. I thought this was a perfect way to merge these two."
In the future, he hopes to conduct neuroscience and psychiatry research. 
At MDC, Alturk is the president of the Science Technology Engineering Math Student Association and the Changemaking Ambassador Council. He is on the board of the Pride Club.
Alturk is also a part of the Bridge to the Baccalaureate program, a University of Miami project that funds research opportunities for MDC students. He also received the presentation award in the neuroscience section at the 2019 Annual Biomedical Research Conference for Minority Students in California. 
In the spring semester, Alturk was part of a group of MDC students selected to visit Austria with the Salzburg Global Seminar. 
He has been accepted to Amherst College, the University of Florida, University of Miami, University of North Carolina at Chapel Hill and University of Michigan.
Liz De Armas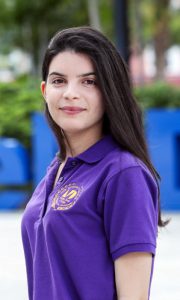 After interning in Boston last summer, Liz De Armas fell in love with the city, visiting its parks,  kayaking on the weekends and hiking the mountains in Massachusetts.  
Winning the scholarship puts her one step closer to returning to the city. One of the schools she's considering is Northeastern University. 
"[This scholarship] is about choosing the university of my dreams and not being worried about the financial circumstances of that choice," De Armas said. "I'm going to start a chapter where I'm going to be all by myself and I'm gonna move out of state, and the thought of having a community behind me that's going to support me that has gone through the same means a lot."
De Armas was born in Matanzas, Cuba where she studied law for two months, but was more interested in numbers and science. In 2015, she moved to Canada, and two years later arrived in Miami.
She studied civil engineering at The Honors College at Eduardo J. Padrón Campus. De Armas serves as president of the Engineers for a Sustainable World Club. 
Last summer, she was accepted into the 2019 Station1 Frontiers Fellowship Program. She worked on a summer internship research project with the Massachusetts Institute of Technology spinout company Altaeros, Inc., where she developed an aerial platform for a range of energy, telecom and agriculture applications for ten weeks. 
Other universities she's applied to include Johns Hopkins University, the University of Miami and Case Western Reserve University.  
Reinaldo "Rey" Figueroa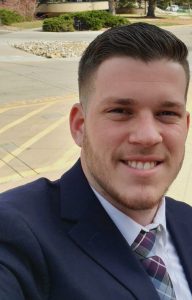 Reinaldo "Rey" Figueroa grew up watching his father, also named Reinaldo Figueroa, work as an electrical technician in Havana, Cuba. After seeing his dad make antennas from the scraps he found, his passion for engineering was born. 
"I was in love with all the things that he was doing at home. I wanted to know more and so I asked him: 'why are we doing this, what is this, what does that mean.' It awakened my curiosity," Figueroa said. "After I had my first interactions with computers, I wanted to know what's going on behind computers, behind the display."
Today, he is majoring in computer science at The Honors College at Eduardo J. Padrón Campus. He serves as the vice-president of the Engineers for a Sustainable World club and is part of Phi Theta Kappa. 
Figueroa is also involved with the engineering community outside of the College. Last summer,  he completed a two-month internship with Aurora Flight Sciences, an aviation and aeronautics research subsidiary of Boeing. He worked with a team that created a simulation tool that can be used to test the software of airplanes. 
He hopes to work as a research professional in the aerospace industry. So far, Figueroa has been accepted to the University of Michigan, Boston University and the University of Wisconsin–Madison.
Nelson Hidalgo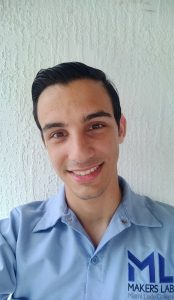 Nelson Hidalgo, who moved to Miami from Cuba in 2015, first heard about the scholarship when he joined The Honors College at Wolfson Campus. After learning that two students from his campus won the award last year, he was inspired to take a chance. 
Hidalgo is following an engineering pathway at MDC, but plans to major in biomedical engineering with a concentration in electrical engineering after transferring. 
He chose this career path after meeting a researcher from The Miami Project To Cure Paralysis during an anatomy class in high school three years ago.
"They use electrodes to read the brain signals so that the stroke patient can help her move that right hand that wasn't able to move before," Hidalgo said. "[It] was definitely an inspiration and then I realized that my skills and my passions were leading up to that career."
At MDC, he is the president of The Makers Club of Miami Dade College. He has also participated in projects with the AmeriCorps Excellence in STEM at Wolfson Campus as a STEM tutor. 
Other honors he has received include the prestigious Barry M. Goldwater Scholarship, and the President's Volunteer Service Award at the gold level.
Hidalgo has been accepted to the University of Miami and the University of Michigan. He also applied to the Massachusetts Institute of Technology, Johns Hopkins University and Cornell University.