Former Reporter Editor Selected For Internship With NBC 6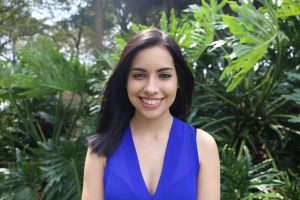 Daniela Molina, who served as editor-in-chief of The Reporter last summer, landed a  paid summer internship with NBC 6.
Molina, 22, started the internship on June 5. She applied for the program through the Emma Bowen Foundation, a nonprofit organization that connects minority youth with careers in the media industry.
She served as a staff writer for The Reporter in the 2015-16 academic year and was promoted to editor that summer. During her tenure at the newspaper, she concentrated on crime and investigative stories and also contributed to the opinion and entertainment sections. Molina won second place for in-depth reporting from the Florida College System Publications Association last October.
"Surrounding myself with people at The Reporter that were passionate about journalism really motivated me to want to pursue it professionally," Molina said.
Born in Matanzas, Cuba, Molina, a graduate of Hialeah Senior High School, is currently majoring in journalism and comparative literature at Indiana University Bloomington, where she oversees the campus' Online News Association and the Society of Professional Journalists chapters.