Former MDC Soccer Champion Creates Sports Camp For Kids With Disabilities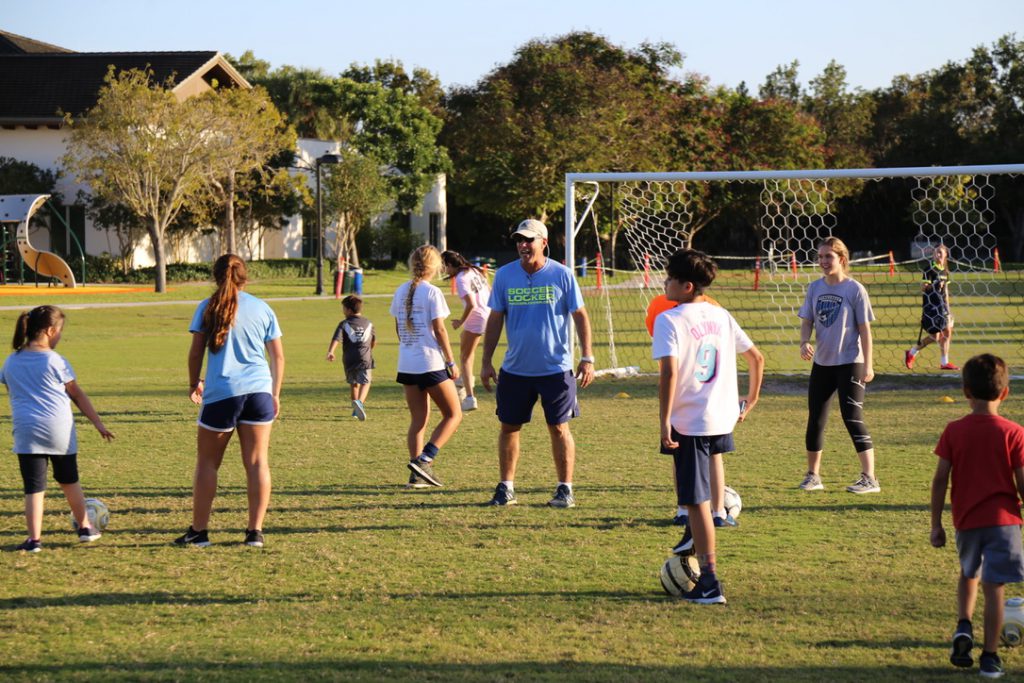 Antonio "Motor" Paz's life has always revolved around soccer.
Paz won a national championship in soccer at Miami Dade College in 1979. He coached the sport at Coral Gables Senior High School from 1986 to 2002 and he recently coached the Pinecrest Premier youth team.
So when he looked for a way to help kids with Down syndrome after his niece Elisa De Castro was born with the genetic disorder, the 57-year-old economics teacher at Coral Gables Senior High School turned to the sport he loves—soccer.
Thirteen years later his soccer clinic is still going strong.   
"My goal," Paz said, "is to reach out to everyone with a disability in the hopes of using soccer as therapy for motor-skills development. We would love to be able to do this year-round."
Right now the clinic, which concentrates on basic dribbling and shooting, is held at the Pinecrest Community Center, 5855 S.W. 111th St., on Saturdays from 4 p.m. to 5 p.m. The clinic runs through Dec.10 but he hopes to expand it to be year round.
According to Paz, he has reached out to organizers with David Beckham's Major League Soccer ownership group with the hopes that they would be able to use his facilities when they are built, providing a more central location.
"We want to bring that component to the Beckham group so we can get the word out in the entire county," Paz said. "We want to have a section in the stadium they are building that is dedicated to kids with disabilities."
It's the smile on the children's faces and the enjoyment the parents show while watching their kids engage in the sport that inspires Paz to continue the clinic.
"To be honest, it's meeting the needs of the parents," Paz said. "I know it's hard for the parents and it's difficult, but these kids are special kids and the most fulfilling thing is watching them smile and run. From the moment they get onto the field, you see them light up and I really get a lot of satisfaction from it."
The clinic has had a resounding impact on its participants.
Fifteen-year-old Nicky Gutierrez, who has attended the clinic since its inception, wakes up each morning asking his father Nicholas about it..
"Nicky wakes up and he wants to know 'When is soccer? When is soccer?'" said the father. "Motor is a very charming and engaging guy. He has a tremendous personality and he builds a connection with these kids and he makes them all feel special."
The clinic, which is free, has a dual purpose.  It serves as an outlet for each child's energy while better developing their motor skills and giving parents an opportunity to flip the "parent switch" off.
Kids ranging in ages from 15 years old to 16-months-old participate in the soccer clinic. They have had as many as 28 kids at one time participate.
Paz usually gets soccer players from local schools such as Our Lady of Lourdes Academy, Miami Palmetto Senior High School, Coral Gables Senior High School, Belen Jesuit Preparatory School, Christopher Columbus High School and Westminster Christian School to volunteer.
The players go through various drills, where Paz and his volunteers challenge them to participate in whatever way they feel is best.
"We want to encourage participation however we can even if there are moments where they're throwing and catching the ball with their hands," Paz said. "As long as they're participating and enjoying themselves, that's a success for us."
Paz said the clinic has been successful in developing children for the Special Olympics. He hopes the clinic can expand to the point where they can play against each other in games.   
"We have such a wide range of kids whose ages and abilities vary significantly. If we can grow it enough, we can hopefully pair the kids up. We would love that," Paz said. "You notice it, through the years of their involvement, how they walk and talk. There's a huge improvement and I want to be able to keep that going."
Anyone interested in volunteering or participating in Paz's clinic can contact him at apaz@vipglobalsports.com