Five Movies To Look Forward To After Quarantine
Movie theaters are the perfect place to escape and get lost in a story. Because of the coronavirus pandemic, we are forced to watch movies from the comfort of our homes, but the feeling of going to a theater can't be replaced. 
Here are some films to look forward to when theaters reopen:
No Time to Die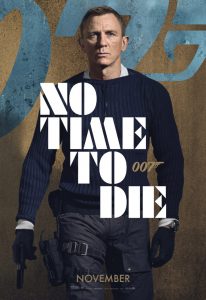 The latest installment in the Bond series features the iconic MI6 agent James Bond, played by Daniel Craig, being forced from retirement to rescue a kidnapped scientist. However, the rescue mission puts Bond on the trail of a new villain with dangerous technology.
No Time To Die was originally scheduled for release in April, but has been pushed back to Nov. 25. This will be the fifth and final time that Craig will play Bond.
Craig's return to the series comes as a surprise, as he said in an interview with Time Out in 2015 that he'd rather "slash [his] wrists" than play James Bond again. However, he recently told Empire that the character felt undone.
Dune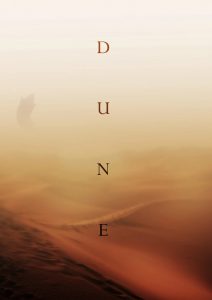 The science fiction film follows Paul Atreides, the son of an aristocratic family, as he embarks on an adventure to the dangerous and desert planet Arrakis. He goes in search of the most precious resource in the universe—a substance capable of unlocking humanity's greatest potential.
This is the second adaptation of the 1965 novel Dune by Frank Herbert. The first adaptation by director David Lynch had terrible reviews and studios were reluctant to greenlight a new version until now.
The new adaptation is scheduled to be released on Dec. 18. It is directed by Denis Villeneuve, who has been praised for his films Blade Runner 2049 and Arrival. The film also features a stellar cast, including Timothée Chalamet, Zendaya, Oscar Isaac, Josh Brolin, and Jason Momoa.
A Quiet Place Part II
The film is the sequel to A Quiet Place, a horror/thriller that features a family forced to live in silence to avoid being hunted by mysterious creatures attracted to sound.
A Quiet Place Part II showcases the Abbott family venturing into the unknown outside world while remaining silent—even as they realize that the creatures that hunt them are not the only threat. 
Like the first film, A Quiet Place Part II is marketed as a movie theater experience that allows viewers to immerse in the film's silence. It stars Emily Blunt and is directed by John Krasinski.
The sequel was originally set to hit the theaters in March, but it has been delayed until Sept. 4.
The French Dispatch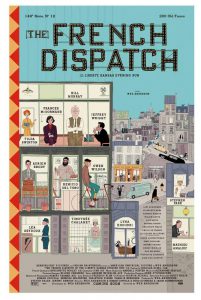 The French Dispatch is the latest film by revered director Wes Anderson. It is a compilation of three stories—an artist sentenced to life incarceration, student riots and an abduction solved by a chef—published in a fictional 20th-century French city.
The film includes the lush color palette and eccentric props that Anderson is known for. It will star mainstays like Bill Murray, Owen Wilson and Adrien Brody, as well as newcomers like Timothée Chalamet and Frances McDormand.
It was set to be released on July 24 but has been pushed back to Oct. 16.
Tenet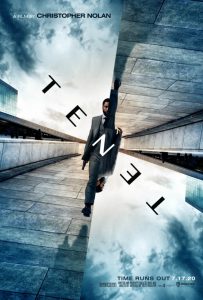 This action thriller film is written and directed by Christopher Nolan. There is a great deal of mystery surrounding Tenet: the super-secret film's official website doesn't even include a plot synopsis. 
Just like with two of Nolan's past films, Inception and Interstellar, nobody is sure what to expect from Tenet. What we can gather from the trailer is that it has to do with spies, time travel, and evolution.  
The film will star Elizabeth Debicki, Robert Pattinson, and John David Washington. Tenet is supposed to be released on July 17, but it is very possible the date will be pushed back.