Five Miami Dade College Volleyball Players Awarded Scholarships
The Lady Sharks' success on the volleyball court continues to mirror their success after Miami Dade College. 
Five sophomores on last year's team, who won 29 games and finished third in the country, have been awarded scholarships to continue their volleyball journeys.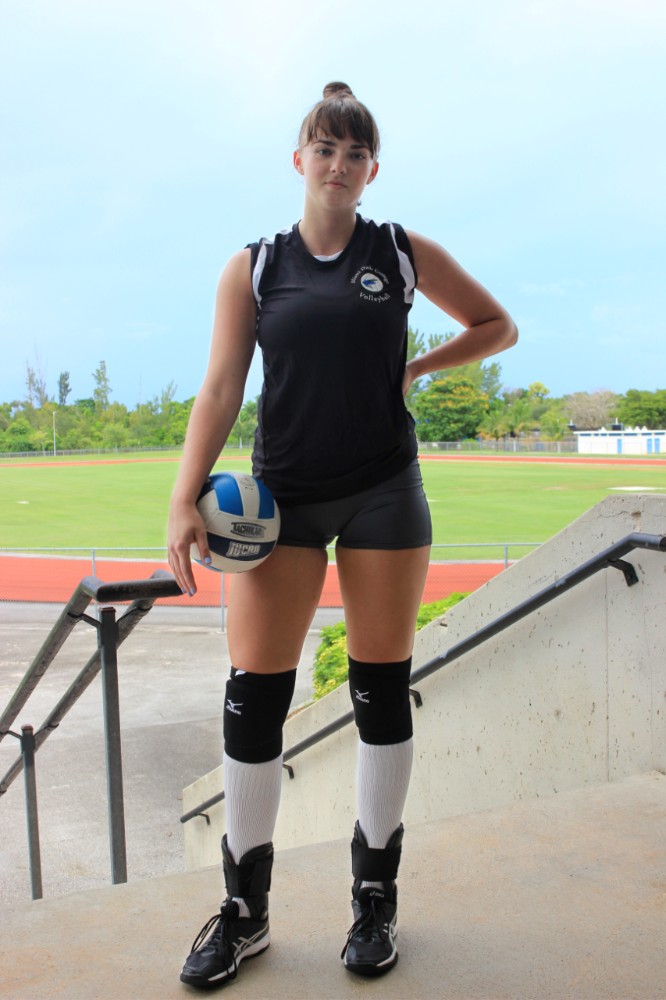 Outside hitter Issaura Santos will attend the University of Providence, middle blocker Kimberlie Apolinario-Correa will attend Auburn University at Montgomery, middle blocker Vanda Zimova and outside hitter Scherine Dahoue will attend Florida Atlantic University and outside hitter Yaniris Miller-Green will attend Florida International University. 
"That's what we're here for, to help them move on," said Lady Sharks head coach Origenes Benoit. "Even though they're not gonna be playing for us [next year] we will be following them to see them achieve what they came here for."
Miller-Green finished her sophomore year averaging 2.95 kills per set and 1.05 blocks per set while boasting a .325 hitting percentage. She also finished with a total of 327 kills and 117 blocks. She was also named to the 2019 National Junior College Athletic Association All-America team.
Dahoue averaged 3.66 kills per set—410 total kills this season—and boasted a .328 hitting percentage. She was selected Southern Conference first-team and was an honorable mention for the NJCAA All-America team. 
"Our goal was to be National Champions and unfortunately we didn't get there," Dahoue said about her two years as a Lady Shark. "But I'm still proud of my teammates because we were conference, state, and district champions." 
Zimova finished the season with 1.76 kills per set, 121 blocks and a .307 hitting percentage. She was selected to the Division I Florida College System Activities Association All-Tournament Team.
Apolinario-Correa averaged 1.78 kills per set and an impressive .399 hitting percentage. Santos added 39 kills and 91 digs this season. 
"My season was full of ups and downs," Santos said. "I will remember my time at MDC as a time to learn, grow, and a time of decision making." 
The sophomore volleyball class at MDC leaves the court well-decorated. They won two state titles and finished second and third in the country during their two years.
Now they will continue their volleyball dreams, playing at schools in South Florida, Rhode Island and Alabama.    
"Besides winning, academics is our priority," Benoit said. "That's what they're here for, volleyball comes second."
All the photos in this article were taken by Vladimir Mompremier for The Reporter.