Duquesne University Transfer Brings Unique Skill-Set To Sharks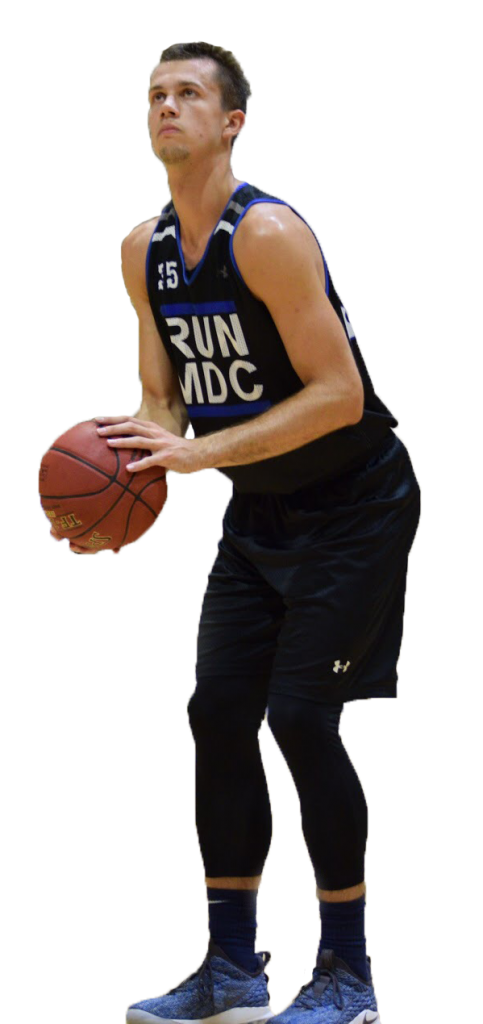 Nicholas Kratholm, a 6-foot-9-inch tall center, has the prototypical, modern-day, basketball game.
He's tall, has long limbs, shoots effectively from all over the floor, can run an offense and can anchor a team's defense.  
This year, the Miami Dade College basketball team is counting on the Duquesne University transfer to use his unique skill set to take them to another level.  
"We're really excited to have him," said men's basketball coach Kevin Ledoux. "We're going to be able to run things we haven't able to do so in the past."
Kratholm will be asked to carry the Sharks offensively and defensively. The Sharks expect him to bring the ball up on offense and provide reliable shooting from three-point range. They also hope his presence can improve a porous defense that allowed opponents to score at least 100 points in 18 games and allowed 99.8 points in Southern Conference play.  
"What's really impressed me from watching him in shootarounds and his tapes is his ability to read both sides of the floor," Ledoux said. "He has phenomenal basketball IQ."
Kratholm has not always been a basketball player. His first love was baseball and his parents, Lars and Julie Kratholm, played volleyball their entire lives.
According to Kratholm's youth coach, Dion Lee, it was hard work and perseverance that allowed Nicholas to become the player he is today.
"When I first saw him play, I didn't see a diamond in the rough, I saw a coal," Lee said. "But I also saw a player that was hungry and someone that was willing to work hard to get to where he wanted to be."
Though he was always tall, Kratholm lacked the natural talent many in the Louisville area like Brooklyn Nets guard D'Angelo Russell had, who was also coached by Lee.
To compensate, Kratholm spent his life in the gym.  
"After each practice, I would work on getting extra shots in. If I got tired I worked on ball handling," Kratholm said. "I wanted to do what I could to be a better player."
That work ethic led to success both on and off the court. Kratholm was his graduating class' valedictorian at Wagner High in Louisville before attending IMG Academy in Bradenton, Florida to open up his recruiting options, which allowed him to play against elite talent.  
It worked. He was offered a scholarship to play forward at Duquesne University in Pittsburgh but he played sparingly. Kratholm saw action in nine games as a freshman, averaging one point per contest while shooting 23 % from the field.
"I was looking for the kind of program where all the players felt welcomed, cared for and [they] pushed us competitively," Kratholm said. "I knew [Duquesne] was a good program but I didn't feel like it was the right fit for me and I had to make a change."
He transferred to MDC to get a fresh start.  
"The [MDC] program is very different," he said, "I feel like the team is organized differently and it has a bigger team-first mentality with everyone showing a high level of mutual respect for each other."