Price To Step Down After Nine Years As Sharks Head Baseball Coach
Danny Price, who won 298 games during nine seasons at Miami Dade College, announced that he will stepped down as the school's head baseball coach.
Price will officially end his tenure at the College at the end of June to spend time with family and friends, according to Athletic Director Anthony Fiorenza. He will concentrate on serving as a board advisor to community sport charities such as the Leaders Unlimited in Florida and Dream Big in the Dominican Republic.
"I did not retire, I rerouted. I don't think the word retire has anything to do with who I am," Price said. "When you're helping people, it's not work, it's action. Coaching, if you're very sincere about it, is very rewarding."
Price took over as head coach of the Sharks in 2011. His teams won Southern Conference titles in 2013, 2014, 2017 and 2019. He was tabbed Southern Conference Coach of the Year in 2013. In 2014, the Sharks finished as the National Junior College Athletic Association National Runner-Ups.
"Danny Price is a great man and great coach. He shaped me more as a human being that I think any coach could have done," said Collin Kiernan, a pitcher on this year's team. "I will still be in contact with that man every single day. Coach Price was everything we ever could've asked for."
Price was born in North Carolina and started his baseball career playing little league baseball. He attended Indian River State College before transfering to Florida International University where he was an outfielder from 1973-1974. During his time at FIU, he served as team captain and collected the program's first hit.
He started his coaching career as a baseball and football coach at Miami Central Senior High School in 1974. Eventually, he became a volunteer coach at FIU for a year and a half before he was promoted to head coach in 1976. He was selected as the Trans America Athletic Conference Coach of the Year in 1991,1995 and 1998 and was instrumental in helping FIU going from a Division II school to a Division I school.
Price served as the team's head coach for 28 years, becoming the program's winningest coach with a 1086-597 record. At FIU, he coached several players who would go onto to play Major League Baseball such as third baseman Mike Lowell, first baseman/right fielder Brad Eldred, pitcher Josh Banks and pitcher Mark Worrell.
Adrian Morales, who has been an assistant coach at MDC for two years, will serve as the interim head baseball coach at MDC while the College finds a replacement for Price. He currently served as the team's recruiting coordinate and hitting coach.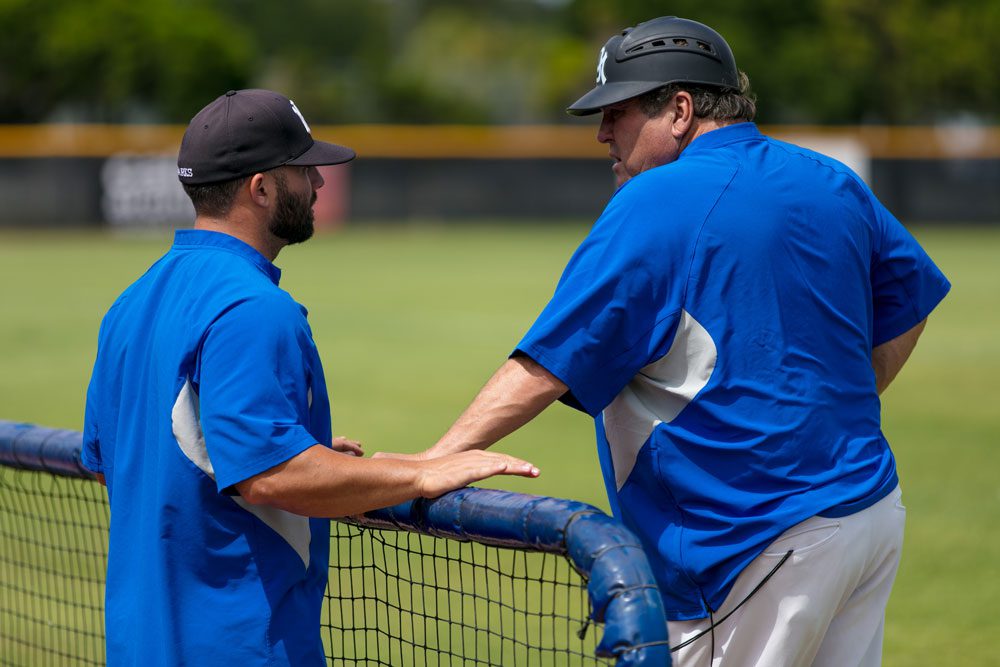 Morales played college baseball at MDC, winning back-to-back Southern Conference championships. He was selected as a First Team All-Southern Conference and First Team All-State in 2008. After MDC, Morales attended the University of South Carolina where he won back-to-back national championships.
In 2011 he was drafted in the 49th round by the Kansas City Royals. He played two years of minor league baseball in their system.
Price believes Morales is ready to assume the head coaching job at  MDC on a permanent basis.
"Adrian Morales has been my right-hand this year," Price said. "I've been around a lot of coaches in my lifetime, and he is so well-prepared to be a head coach and he's going to be a head coach whether it's this year or somewhere else."
Staff Writer Jose Tovar contributed to this story.