Ciro's Five Favorite Albums of 2017
Before I start, I feel it's important to mention that albums like DAMN. by Kendrick Lamar or Melodrama by Lorde won't be on this list. They were far from bad albums, but the five I've selected offer a good mix of genres, and really represent some of the best music this year. If anything, it's a testament to the quality of the music this year.
It's been a crazy year, but music has been stronger than ever. I'm happy to see some great debuts, comeback efforts and just general surprises in the world of music. I would like to stress that these albums are my own opinion and I know there will be plenty of disagreements. Without any further delay, here are my five favorites of 2017.  
5. SATURATION II by BROCKHAMPTON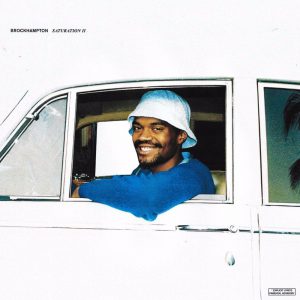 This California rap outfit (self-described as a boy band) made a name for themselves in 2016 with their debut mixtape All-American Trash, but it wasn't until the summer of 2017 when they became a household name. Their SATURATION trilogy, released is in 2017, are ambitious albums full of some of the best lyrics and production in rap music. The second, SATURATION II, is the strongest and sees the group channeling other groups like A$AP Mob, Odd Future and even the ever-revered Wu-Tang Clan. Like those groups, they display a bravado missing from rap music that is put on full blast. Songs about awful childhoods, drugs and love are recurring, but it's so fresh, so raw and is a promising introduction to the new era of rap groups. As an added bonus, like any good boy band, these beautifully harmonious songs are interwoven into the rap songs. It's not an easy listen at times, but it's an experience that is definitely worth it.
4. Lust For Life by Lana Del Rey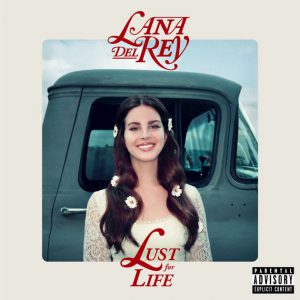 It's easy to dismiss Lana Del Rey as derivative of her influences and trying too hard to cling onto the 50s and 60s. As true as it is, she's almost had a Kanye-level of evolution throughout her career, as each album builds upon the previous and improves on the sound (with the exception of Honeymoon, a decidedly weaker effort). Lust for Life aims to shut her detractors up, playing with her earlier motifs. The songs all hit Lana's iconic themes such as summer (Summer Bummer), feminism (God Bless America – and All the Beautiful Women in It) and, of course, pure nostalgia and love (Love). Production is littered with trap beats, strings and the occasional acoustic guitar while featuring an impressive guest list of artists and producers like A$AP Rocky, Playboy Carti, Metro Boomin and even former Fleetwood Mac singer Stevie Nicks. Del Rey dominated in making the best album of the summer and one of the best of the year.
3. 4:44 by Jay-Z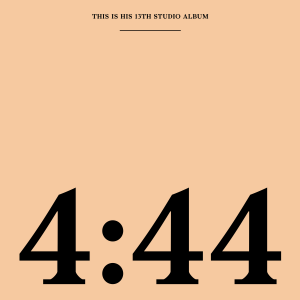 Magna Carta…Holy Grail was easily the most disappointing album to come from the once masterful Jay-Z. Four years after that, 4:44 proves to be his strongest release in more than a decade. Detailing the highs and lows of his career, Jay-Z's central theme is that of racism and humility. After more than a year of infidelity rumors, feuds with Kanye and fatherhood, Mr. Shawn Carter uses his vulnerability as a platform to spit the strongest lyrics of his career. The Story Of O.J. details the trials and tribulations of black men in the United States, Kill Jay Z mentions his feud with rapper Kanye West and Bam addresses his need for an ego in the music industry. 4:44 stands above any other rap album this year, and shows that the best MCs can hold their own among the SoundCloud generation.
2. Drunk by Thundercat
Go listen to this album. Just please. The third album by the Los Angeles bassist, known professionally as Thundercat, is such a strange,over-the-top and disorganized mess of ideas. Yet, it somehow blends together to make this one of the best releases of the year. Think about it like this: what other album devotes entire songs to Dragon Ball Z and Gundam? Which artist this year decided to have an album featuring Kenny Loggins, Michael McDonald and Wiz Khalifa? It's perfect for jazz, rap and even dance fans, with just the right mix of yacht rock and R&B. No other album can claim any of those titles.
1. Prisoner by Ryan Adams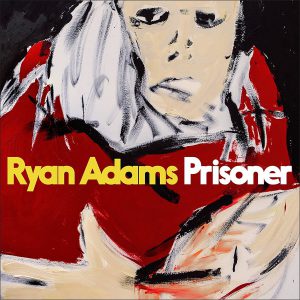 Some may find intimacy constricting and want out. Ryan Adams thinks the opposite. Freedom from his marriage has obviously imprisoned him. Trapped by his loneliness and finding no escape anytime soon, Prisoner seems like his only way out of the rut of his love life. It's the best albums I've reviewed this year, and the only one to make it on this list. The shaggy-haired, North Carolina native released the best album of his career in 2017 and the only album to remain consistent in tone, themes and overall mood. Thankfully, all that heartbreak was worth it.