Choir Girl Wins A Ticket To American Idol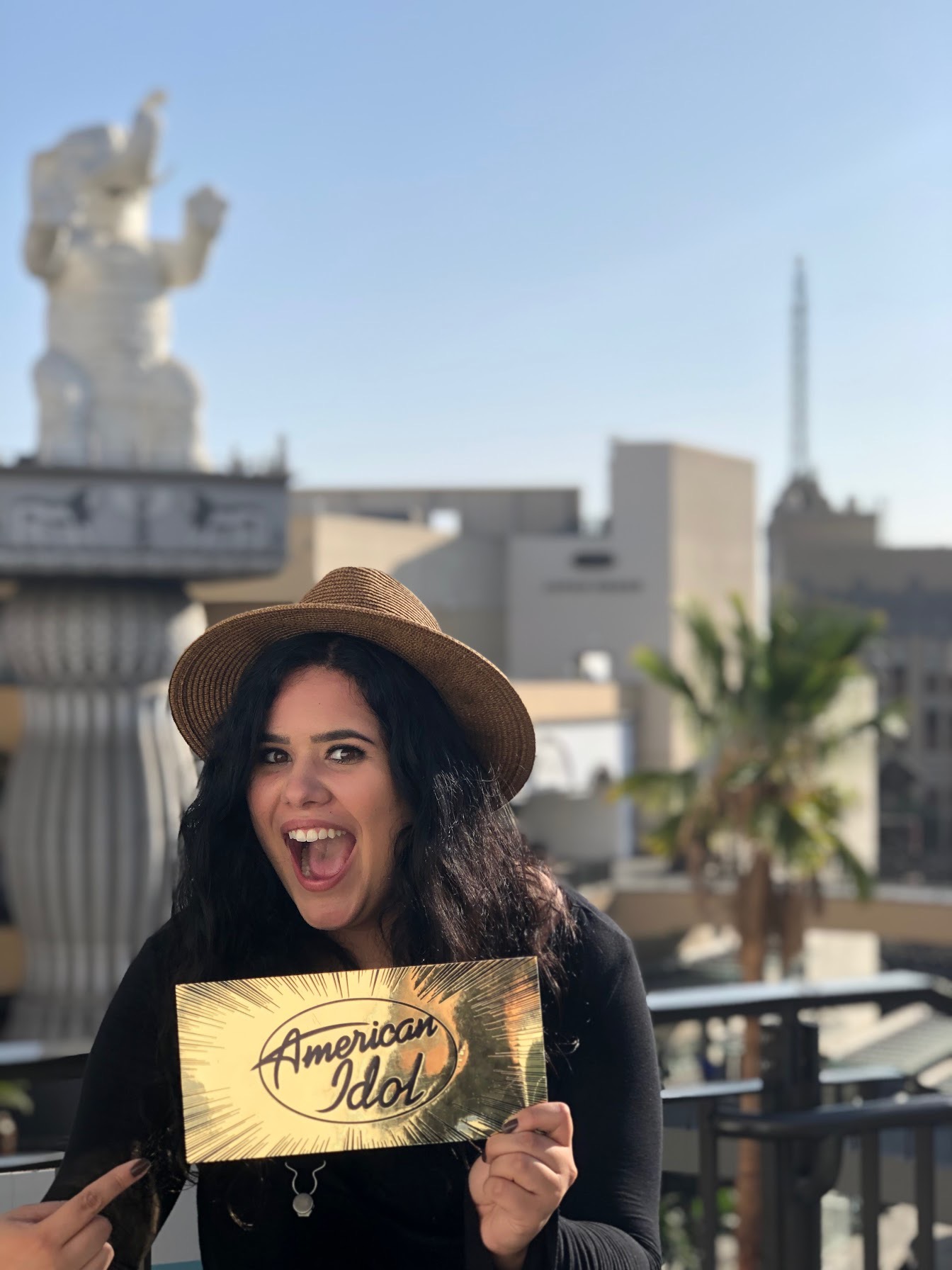 Singer Betsy Jo isn't one to gravitate toward the spotlight—in fact, she's utterly terrified before each performance.
But when an American Idol casting director suggested she audition for the ABC show, she couldn't refuse.
"I had been watching Idol since season one," Jo said. "I always had the 'what if?' I thought 'I have to do this because, if not, it'll eat me my whole life.' Life isn't life without taking risks. Idol was something I was terrified of doing, but I knew that if I stayed in the same place, I would never grow. That's what I wanted."
Jo, a 21-year-old Kendall Campus psychology major, was flown out to Los Angeles to audition. She performed her rendition of How Will I Know by Whitney Houston in front of celebrity judges Katy Perry, Lionel Richie and Luke Bryan.
It was a grueling process that began at 7 a.m., and ended at around 11 p.m. She spent most of that time waiting in lines, discussing her life with the press and connecting with other contestants.
Unfortunately, she was eliminated in December during Hollywood Week.    
"It was definitely hard," Jo said in a recent Instagram post. "I won't deny it's been months filled with frustrations and confusion. I've grown an unexpected amount since then, as an artist, as a person".
American Idol, which debuted in 2001, aims to find bright, emerging talent throughout the United States to compete against each other for a record deal with Hollywood Records and cash prize of up to $250,000.
"Idol in itself is a challenge," Jo said. "People come into it with so much pressure and expectancy, it's a challenge to be among so many talented people—mentally mostly. It's a challenge not to get it into your head and careful not to compare yourself."
Although her run was cut short, her love for music runs deeper than her time on the popular show.
Born Betsy Hernandez, the musician emigrated from Cuba when she was a year old. Jo began singing popular children's songs in her parents' living room when she was still in diapers.
"It was a characteristic that we saw at the early stages of being a songwriter," said Jo's dad, Joel Angel Hernandez. "I remember when we started watching American Idol in 2001 and, after every show, she would get a comb in her hand and doing her 'act' in front of us for us to judge her. She would feel comfortable with us."
Her first vocal performance was of On My Own from Les Miserables at a local church when she was five years old. Her parents, Ivette Carrazana and Joel Angel Hernandez, spontaneously handed her a mic at the quaint church. It gave her the confidence to sing in front of an audience.
"She is passionate, driven and knows what she wants," Jo's best friend, Julia Amspacher, said.  
Jo soon became a regular choir singer at Southwood Middle School, where she learned how to develop her voice and music theory. Although her mother is a piano teacher, Jo taught herself how to play piano, guitar and ukulele.
"She has a special capability [for music]," Hernandez said. "Also, she is very stubborn and [a] perfectionistic, so she would play over and over and over until she would get it right. When she goes and plays something by ear, it's super fast. She just goes to the piano and looks for the key, and starts singing to it."
From then on, Jo became involved with her family's band, Blest, after her father was diagnosed with cancer in 2011.
"I started doing Chemo treatments for six months in 2012, so I had to stop the travels and everything with the band because of my sickness," Hernandez said. "I started weakening and losing my hair, and [Betsy] saw the transformation, and that inspired her to start singing to me, and with [family] at church. She was being my help in that moment and the feeling that she was giving me strength. Back in those days, she sang a song called Oceans (Where Feet May Fail) by Hillsong United. We did the Spanish version in our 2014 album, only two years after I was cancer-free."
The contemporary Christian band has released more than five albums, many of which feature Jo's writing, vocal and instrumentals. In 2007, Blest's second album, Palabras Del Alma— nominated for Best Christian Album (Spanish Language) at the Latin Grammys—featured Jo's voice in the background.
Beyond that, Jo began performing with her family in North and Latin American tours to roaring crowds of more than 12,000 people—all before she began high school.
When she was 18, she wrote I Am Found, an original composition that was featured on Blest's Blest Akústico, Vol. 1 album.  
"It was after a really annoying and hard breakup," Jo said. "It was three in the morning and I just woke up and the whole song came to my head. I wrote it that night and I couldn't stop crying. I really wanted to let go of the weight that I was feeling after the breakup. The first lyric of the chorus is 'When all is lost, all is found in your name' and it spoke to how I was putting every pain, weight, emotion into him and I was able to feel free."
In 2011, while at Coral Reef Senior High School, Jo joined the choir magnet program and, as a requirement, performed in various shows during her four years at the school.
"I definitely became a musician in high school," Jo said. "That's when I started to write songs, write all my feelings, invest more time in my instruments."
Jo currently serves as a worship leader at Turning Point Miami, a baptist church in Kendall. She manages the church's choir group every Sunday.
Although she describes her vocal style as a mix of jazz and folk, she hopes to create inspiring music that traces back to her Christian roots.
"[Jo] always loved Idol since our tradition to watch it every year," Hernandez said. "[Jo's] grandma passed away last year in January and she always had that dream of seeing her on TV. She [couldn't] see her [perform], but it was a dream come true to do something like this."