Check Out These Underground Artists
It seems like we listen to the same artists and the same type of music everyday. Whether it's rap, pop or Latin, music seems to have become more about the beats rather than the lyrics sung over them. However, artists and bands like LANY, Cesar Santalo and Maggie Rogers help prove that underground artists exist. 
LANY
Formed in 2014, LANY is an indie pop band with music and lyrics that portray deep human emotions.  One example is Thru These Tears, a song where the lead singer, Paul Klein, sings about heartbreak.  However, it isn't your typical cliché heartbreak song that makes you roll your eyes and lose interest. Instead, LANY sings about how each day he finds it easier to let go and despite it "hurting like hell" he knows he'll be ok in the end.  In every song this band produces, you can't look past the heart and time put into creating their music.
Cesar Santalo
Santalo first put out music in 2017 which gained 1,500,000 streams in less than a year with his extended play Things Happen. His music, a blend of R&B and hip-hop, fits perfectly into the music that is being put out now, tapping into the soul of his audience through modern beats. With its lyrics, it forms the perfect synthesis of the emotions he wants you to understand.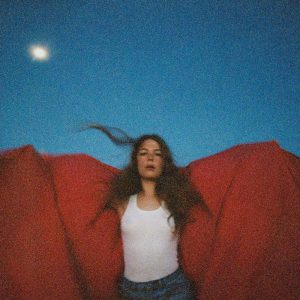 Maggie Rogers
Rogers, has been producing music since 2012, though she first rose to prominence in 2016 after wowing artist Pharrell with her song Alaska. Although she is bigger in other states, her music hasn't fully traveled everywhere, especially since a lot of the music that is popular today is not the same as the style she performs. Her music is more about staying true to herself and how even though life may be suffocating she continues on, which she outlines in her debut album Heard It In A Past Life.  She pours out her heart in the music she writes, making listening to it worth it.  
Despite LANY being the "biggest" out of all of these artists, it doesn't make them better than others. So why is it that they aren't on the same celebrity level as Beyoncé or Justin Timberlake?  
It seems bigger artists like Beyoncé have been on the radio for so long that we often don't search for something new. We seem to get caught up in what we already know and what is fed to us. It's why we should break from the playlist of songs we're given on the radio and give artists like LANY, Cesar Santalo and Maggie Rogers a chance.