Call Me By Your Name To Open GEMS Film Festival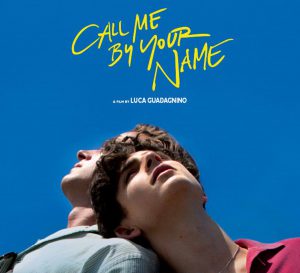 A year after Moonlight  brought Miami and the LGBTQ+ community to the national film stage, Call Me By Your Name, the opening night film of the 2017 Miami GEMS Film Festival, brings things full-circle.
​The film, about a young adult (Timothée Chalamet) who falls in love with his father's assistant (Armie Hammer) in Italy, made waves after its premiere at the Sundance Film Festival earlier this year. As the film travelled the festival circuit, earning its critical acclaim, it landed at the steps of Jaie Laplante, the director of the Miami Film Festival.
​"Immediately, we recognized it as a ground-breaking film which we believe will be remembered as one of the decade's most important movies," Laplante said in an email interview with The Reporter.
​The film's ground-breaking status draws similarities to Moonlight, Barry Jenkins' coming-of-age drama about a gay black man in Miami.
Both films ranked as the best film in their respective year on Metacritic, a review aggregator, while a number of critics have favored Call Me By Your Name as the front-runner for Best Picture at the 90th Academy Awards—less than a year after Moonlight claimed the title for itself, a fact not lost on Laplante.
​"The [success] of 'Moonlight' will be felt for many years to come," he said. "I think the success of 'Moonlight' will give confidence to creatives working on stories with LGBT characters that their stories have proven worldwide impact."
​That worldwide impact can be felt at home. Call Me By Your Name opens the third year of the GEMS Festival, continuing the festival's streak of bringing nationally-acclaimed films to Miami's door. Previous entries include "Brooklyn," a 2016 Best Picture nominee, and The Salesman, the winner of the 2017 Best Foreign Language Oscar.
​"We knew instantly that Call Me By Your Name was the perfect choice to be the opening night film of GEMS 2017," Laplante said. "I think anytime you open with a movie that goes on to incredible success, it demonstrates the gravitas and important work being done in Miami's film scene on a programming level."
​Call Me By Your Name opens the 2017 Miami GEMS Festival on Oct. 12 at the Tower Theater. Tickets can be purchased for $25 at gems2017.miamifilmfestival.com.