American Horror Story Heads Back To 1984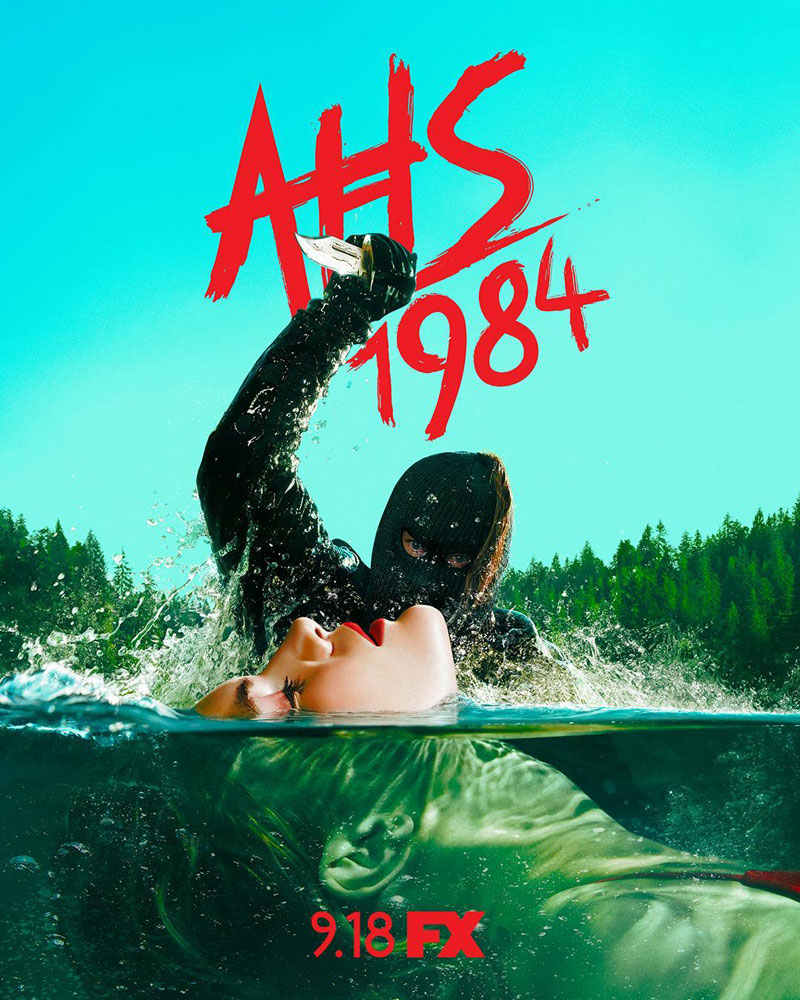 Fans of the popular horror anthology series American Horror Story are preparing for another bloody good time, ed the release of the latest season: 1984. 
Having premiered on Sept. 18, the ninth season pays respect to classic slasher films like Friday the 13th and focuses on a group of twenty-somethings as they volunteer as camp counselors at Camp Redwood. Little do they know that escaped mental patient, Mr. Jingles, is set to terrorize them. With audiences eagerly awaiting the season's release, it would pay to look back on the show's previous successes and what to expect for this new one. 
The brainchild of Ryan Murphy and Brad Falchuck, the show debuted in 2011 on FX and was immediately recognized as something special. With 3.2 million viewers, it became one of the most standout pilots for the network. Throughout the next few years, new seasons would continue to be a tentpole franchise for the channel. The series would peak in 2014, with the first episode of the fourth season: Freak Show, with 6.13 million views.
With this peak, the following seasons would continually trend downward. Despite this, there would be recognition from the Television Academy for some seasons after season four. Three actors—James Cromwell, Kathy Bates and Jessica Lange— would receive the award for "Outstanding Supporting Actor/Actress in a Miniseries or Movie"; the former would also receive the award for "Outstanding Lead Actor/Actress in a Miniseries or Movie." These awards cemented the fact that the show had more to offer than gore galore. However, despite their successes, they won't appear this season.
The approaching season brings fresh faces to the show as well as familiar ones. The usual suspects include Emma Roberts, Sarah Paulson (in a more limited role than previous seasons, according to Variety), Billie Lourd, Cody Fern, Leslie Grossman and John Carrol Lynch. Newcomers include Gus Kenworthy, Angelica Ross and Matthew Morrison.  
The largest blow to the casting comes in the form of Evan Peters' absence. The star had a role in every season since the show's debut and he attributes this sabbatical to his "full-on burnout," according to an interview with GQ. He also mentions how he wants to play music during his time off. While he may be sitting out for now, it doesn't sound like he will stay out of the game forever, most likely returning for the tenth season. 
With the premiere getting ever closer, the approaching season has the potential to set a new standard for FX's already star-studded slate of content as well. The 80s' aesthetic has been pushed in lots of media throughout the last few years, with American Horror Story set to offer its own spin. Only time will tell if the series has the legs to continue past an already-commissioned tenth season or if the audience wants to shut the coffin on this long-running horror franchise.