After COVID-Shortened Season, Sharks Look To Regroup With Reshaped Roster
Before the Miami Dade College baseball team had its season shortened in March due to COVID-19 concerns, they boasted a 17-6 record and a state-best .329 batting average.
The team started off strong, winning 12 of their first 13 games, but they were unable to keep winning in conference, posting a lackluster 3-4 mark. 
Head Coach Adrian Morales believes the sample size was too small to be an accurate barometer of what his squad is capable of.
This season, with a reshaped roster that includes 13 new players, they hope to correct that issue.     
"It was just a couple of games that didn't go our way," Morales said. "We rectified it by adding more arms and that's what we were lacking last year."
The new players include left-handed pitcher Anthony Figueroa from Miami Beach Senior High School, outfielder Riley Alexander from Miami Sunset Senior High School, catcher Juan Gonzalez from Champagnat Catholic High School and shortstop Edward Gonzalez from Puerto Rico.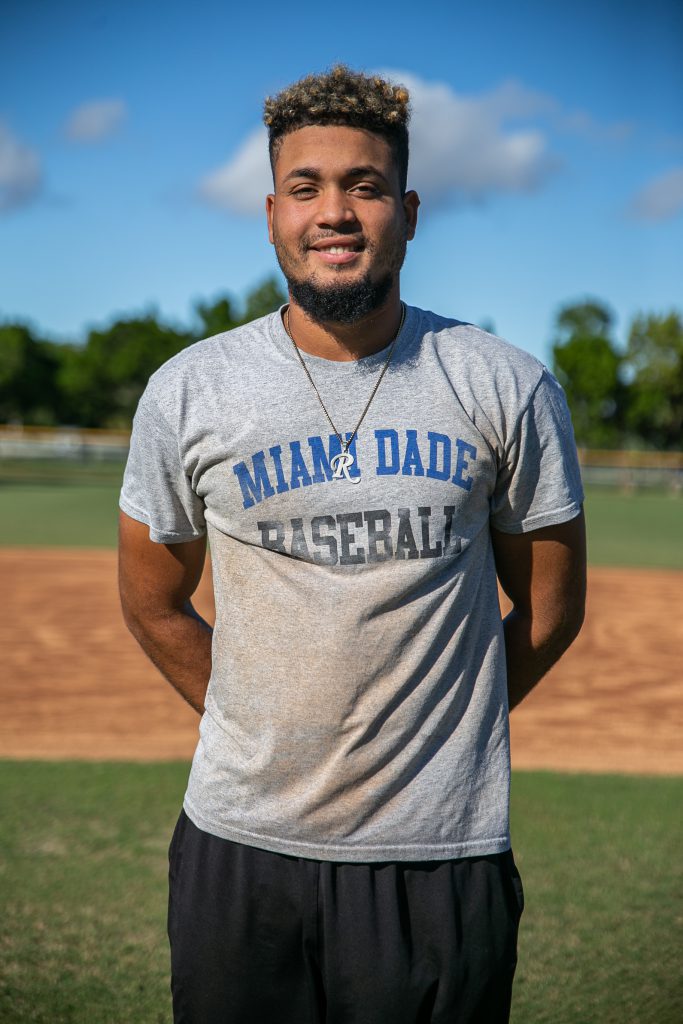 They join nine players from last year's team who qualified to re-do their sophomore season because their 2020 spring campaign was shortened due to the coronavirus.
Those players include infielders Erick Orbeta, Sujel Arias-Auzon, Raphy Almanzar-Rosario, Marvin De la Hoz; pitchers Gabriel Figueroa-Hidalgo, Henry Ogando; and outfielders Jose Crisostomo-Bock, David Crawford and Ian Jenkins.
"You're talking about guys that are mature," Morales said. "They know what to expect from me and my coaching staff."
Not being able to win the conference or qualify for a State Tournament last season served as motivation for the Sharks, who won three consecutive Southern Conference titles from 2017-2019. 
Coaches and players look forward to trying to capture their 16th conference championship in the program's history, but they know they can't get ahead of themselves. 
"I'm not necessarily concerned about winning. I'm more concerned about competing with ourselves," said Jenkins, who hit five home runs and posted a .373 batting average last year. "I think if everybody competes, that's gonna yield a lot of wins but we gotta focus on the process."
The team has been putting in work during the off-season to make a run in January. They have used scrimmages like the Shark Classic, a recent three-game intrasquad series, to get them back into a competitive mindset.
Orbeta, who posted a .395 batting average (third in the state) last season and is adding backup catcher duties to his repertoire this year, believes the team has what it takes to make it all the way.
"We should win the conference and make a run [at] the State Tournament," Orbeta said. "Hopefully we win that and go to the World Series in Colorado." 
The Sharks begin their season on the road against St. Thomas University on Jan. 19.