Accounting And Economics Professor, Maria C. Mari, Passes Away At 60
Maria C. Mari died doing what she loved.
On March 26, she collapsed while filing tax forms for a client.  
Twenty-two hours later, she passed away at Jackson Medical Center from cirrhosis of the liver.
Mari, 60, was an accounting and economics professor at Miami Dade College for 30 years.
"I was there through everything," said Alexis Rivas who was her business partner at Mari & Rivas CPA. "Her attitude never changed and her personality never changed. She didn't show any sign that there was something wrong."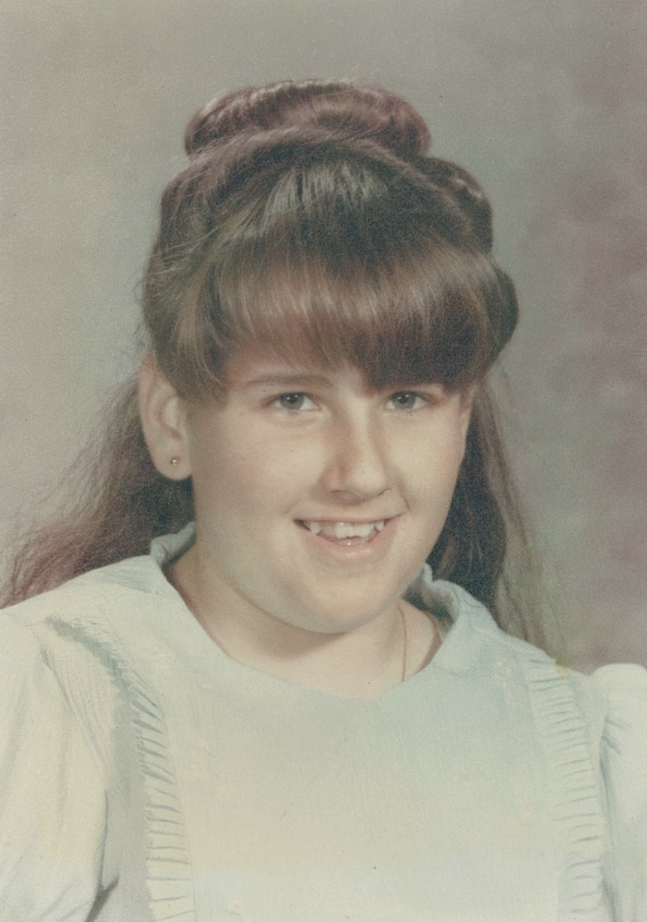 Mari was born in Havana, Cuba on Feb. 14, 1959. At the age of three, she emigrated with her family to Miami as a political refugee.
"You learn that when you come here, you have to start over and have nothing," said her brother, Manuel Jesus Mari. "She kept that empathy that she saw in other people and wanted to help them to get to where she was."
She got her passion for accounting from her father, Manuel Gus Mari. When Mari was nine years old, she started assisting him at his accounting firm, Manuel G. Mari CPA, during tax season.
Mari would go on to earn an associate in arts degree from MDC, a bachelor's degree in business administration in accounting and a master's in taxation—both from Florida International University. She also earned a doctorate in economics from New York University.
During her career, she worked in the financial sector for several large corporations like IBM and Exxon Mobil. She also worked at the Internal Revenue Service.  
In 1989, she first received her certified public accountant license, which allows practicing accountants to provide financial services to the public. It allowed her to work at her father's firm, which became Maria C. Mari CPA in 1993.
Mari's experience working for large corporations and private firms solidified her background as an accountant. It was an asset that became essential during her time as an MDC professor.
She began working at North Campus in 1989 as an accounting and economics professor until she eventually transferred to Kendall Campus in 2003.  
During classes, she was known for telling her travel stories to students, referencing her love for Marvel Comics and sharing her deep passion for anything finance-related.
"I [had] the crazy idea of taking a financial accounting class with her, and I don't even like accounting," said Maria Samboni, president of Phi Beta Lambda at Kendall Campus. "I told myself 'I'm going to do it.  It's going to be with her. It's going to be fun.' If I hadn't met her, I probably would've never taken financial accounting with her. She's a very loud person. She was always clowning around, telling jokes. There was not a moment that I remember that she was sad. [In her classes], she mainly talked about her family. The class was mostly about her life than it was the actual material."
Mari's exuberant presence was often felt throughout the Miguel B. Fernandez Family School of Global Business, Trade and Transportation at Kendall Campus.
"See how quiet it is right now? It would not be this quiet if she were here," said Francisco J. Larios, an economics professor at Kendall Campus. "She had her office just two doors down, and she was always very noisy. She would pass by here and just yell something or say something. In many ways, she was the life of this department."
Mari's work did not go unrecognized. She was the recipient of four Endowed Teaching Chair awards: the 1998 Carlos Arobleyta/Barnett Bank award, the 2004 John A. and Elizabeth Rode award, the 2008 Louis Wolfson III award and the  2012 Juan A. Galan, Jr. Endowed Teaching Chair in Entrepreneurship.
Apart from teaching, Mari also served as advisor to the Phi Beta Lambda organization at Kendall Campus for 13 years. Her dedication to the 80-member organization resulted in hundreds of state and local awards from PBL State Leadership Conferences. In 2018, PBL won more than 32 awards at the state competition—15 were first-place. The Kendall Campus chapter was consistently recognized as Chapter of the Year in the state's competition, which recognizes the achievement of local chapters that have gotten involved in the community.
"She had a huge impact. She left a legacy on PBL," Samboni said. "She was like everyone's mom. She knew exactly how things were done, and she did everything for her students. Even when we had over 70 members and were at capacity for states, she found a way to get everyone. And when we couldn't sell stuff at a fundraiser, she would find a way to sell it. When there wasn't enough money for states, she found a way to get all that money so every student could go. She would definitely move mountains for anyone, even if she didn't know them."
Mari passed away the day before PBL competed at the Phi Beta Lambda State Leadership Conferences in Orlando. While mourning her loss, the group competed to honor her legacy. Under their name tags, her students wrote the inscription: In memory of Maria C. Mari.
Twenty-nine of the 60 members that competed at the conference are headed to the Phi Beta Lambda National Leadership Conference in San Antonio, Texas on June 24-27.
Through PBL, Mari also spearheaded various service projects to bring awareness to socially-relevant topics. In 2018, she organized the United for Nicaragua concert featuring Luis Enrique Mejia Godoy, Katia Cardenal, Nina and Sebastian Cardenal. The humanitarian relief concert raised more than $68,000 to aid political asylum victims in Nicaragua.
"She was very involved in everything that went on here," Larios said. "Some people simply have that in them. They have that inclination to be active members of society. They have this good in them."
Aside from teaching, Mari ran her private accounting firm Mari & Rivas CPA. with Rivas in her Kendall home. They handled finances for around 70 clients year-round.
"I started working with Mari back in 2013 after I graduated from Miami Dade," Rivas said. "I ended up having her as a professor and I ended up joining PBL, and she kind of kept me around. Then when I graduated, she called me saying 'Hey, I need some help. Come to my house' and that's how it all started. She started showing me what she did in her firm and started teaching me what she does. It honestly was the first step in becoming who I am as a person and as a professional. I used to have talks in her office about what I wanted to do in the future, and she guide[d] me towards different avenues I could take in the accounting business."
Rivas began working at the company as a bookkeeper and auditor. In 2016, he became a partner at the firm once he received his CPA license.
Since her passing, Rivas has managed operations at Mari & Rivas CPA. He plans to keep the firm's shared name to honor Mari's legacy.  
"She had this vision for many years, and she would always say 'When I retire, you're going to inherit the company,' " Rivas said. "She saw me grow up as an individual and as a professional. She realized that I would be able to handle it. That was the mindset that she had, that eventually once she retired, I would take over and the company would be in good hands."